The National Museum for Anthropology re-opens its doors to the public, introducing an exhibit on 500 years of cultural struggles through National Artist Kidlat Tahimik's "Indio-Genius."
National artist, film director, and actor Kidlat Tahimik's exhibit opened to the public on Oct. 22 at the National Museum for Anthropology. It features sculptures, paintings, and a myriad of collected items made into ensembles of art pieces, sure to keep your eye peering into each detail.
Stretching from the first to the second floor of the museum, the exhibit shares the different struggles faced by Filipinos to rise to challenges against colonialism and twists it into this narrative of Filipino cleverness, or Indio-genius. This message rings clear from Magellan's slave and interpreter, Enrique, becoming the first person to circumnavigate the world, to sharing Jose Rizal's disgust for Spain's previous importing of Ygorrotes for The Madrid Expo in 1887.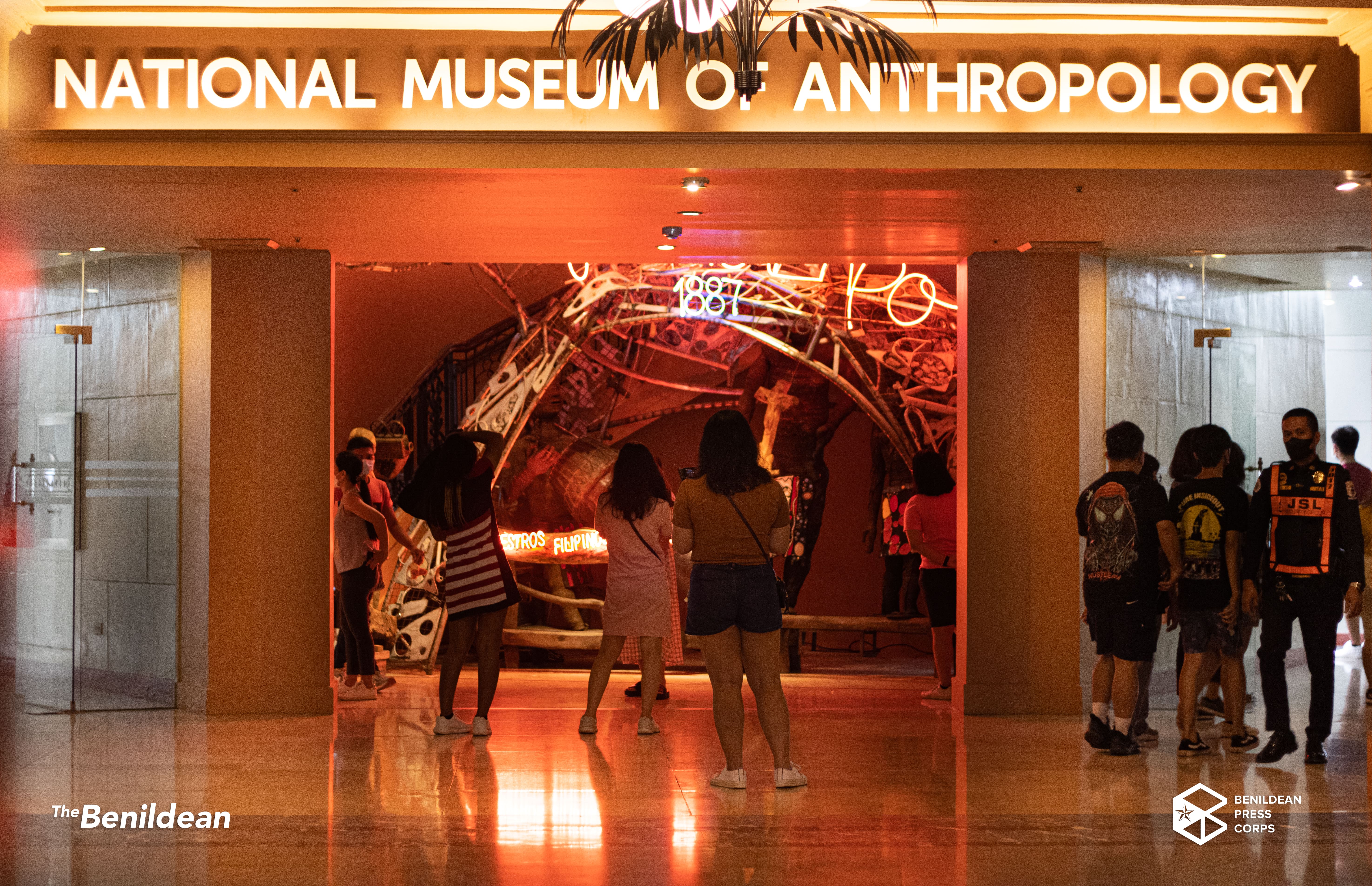 Contrast is made among the different pieces. For example, while it's expected to see wooden sculptures, there is a contrast between natural and untouched wood and what is beautifully carved by human hands. This included contrasting leather materials with Nokia phones and using bottles to create caricatures of the colonial Porto-geese (Portuguese) and Pray-less (F8ariles or prayle).
Diverse with its cast of woodwork, paintings, crafts, and more, there's a bit of everything around the exhibit. Each piece was paired with information on Enrique's trip around the world, the different traditions of our ancestors, and the sincere beliefs of Rizal against the actions taken by colonizers.
While there's much explore, the exhibit also includes a mini theater showcasing various videos about the production and Kidlat Tahimik himself. Rotating throughout the day, we see the creative process behind the gigantic pieces, a short news documentary about Kidlat Tahimik's love for natural beauty, and a performance he did in Germany about telling the story of our culture.
If you're planning a visit, remember to bring one valid ID per group, as walk-ins are accepted; unless you're a group of 20-30 people, you should register here. Like most days, visitors should expect crowds of people lining up in front just to see the new pieces, and make sure to follow all that is necessary on the visitors' guidelines here.
Continuously empowering the vision of the Filipino and pushing towards the future without leaving our culture behind, "Indio-Genius" truly lives up to its name and is a must-see exhibit.