Through its main theme of modern design and innovative technology for a home office makeover, Interior Design student Maita Hagad won the championship among other finalists with her "Memory in Space" entry for the Estilo de Vida competition announced last Nov. 10 on their Facebook page.

With six weeks of preparation, "Memory in Space" is an entry designed for workspaces with its goal to improve one's memory for better productivity. Through using the senses of sight, hearing, and touch, these help give memories that also contribute to one's creativity.

Due to the COVID-19 pandemic, participants had to utilize their space in their homes to create a home office or study space design. Furthermore, each participant also created a 3D model design of their entries to show a better visual representation and respective videos to explain further about their concept.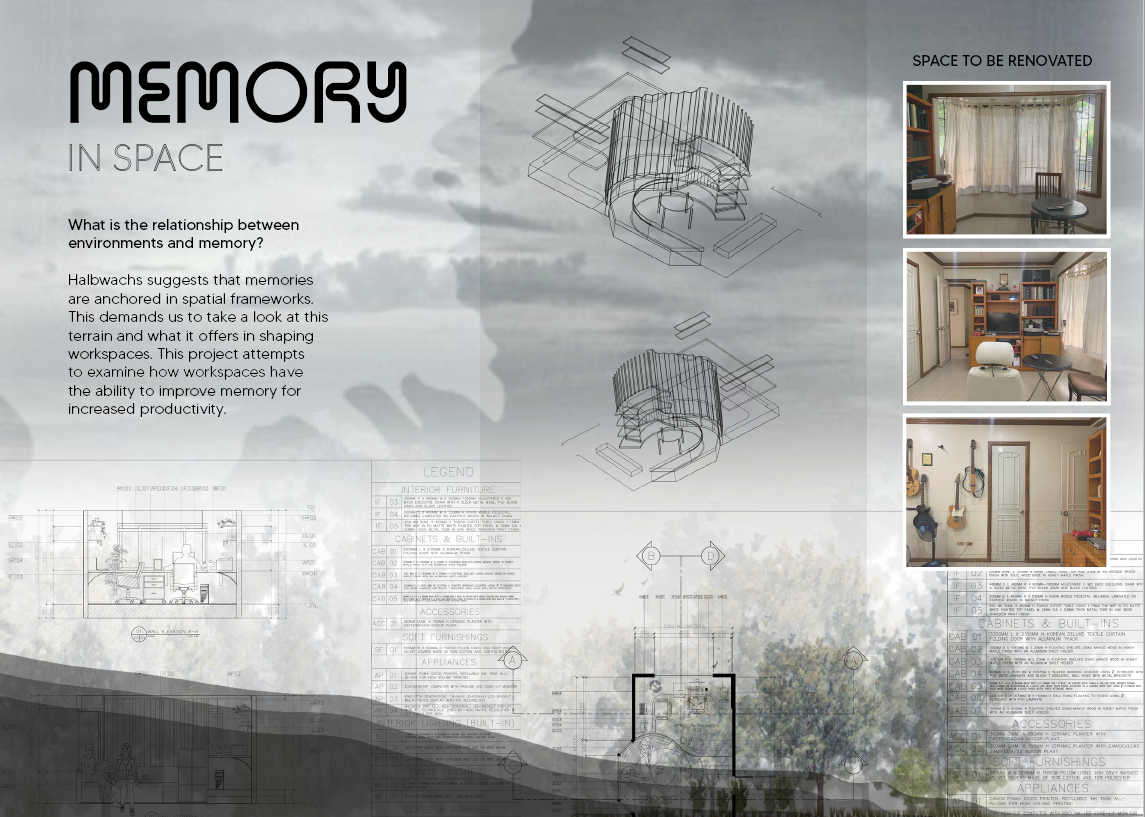 In an online interview with The Benildean, ID 118 BS-IND student Margaret Therese S. Hagad, or better known as "Maita," described her work as experimental, personal, and curious in which she considers the purpose of designing the workplace that doesn't fully rely on the structure but rather on sensory experiences.

"Interior workspaces are not exclusively about formal, standardized buildings but instead must be deepened and consciously explored as sensorial experiences," Hagad explained. She was also challenged throughout the process of making her entry as she had to learn using digital softwares but nonetheless grateful for the experience.

"I am grateful for the opportunities that this competition has created and will continue to create for talented young Filipino designers," Hagad said.


Standing out among others
There were originally five Benildean entries for Estilo De Vida. Alongside Hagad's winning entry of Memory In Space, Ynes Manguerra (4th runner-up) and Lorenz Mico Masangcay's (8th runner-up) entries made it to the top 10 finalists.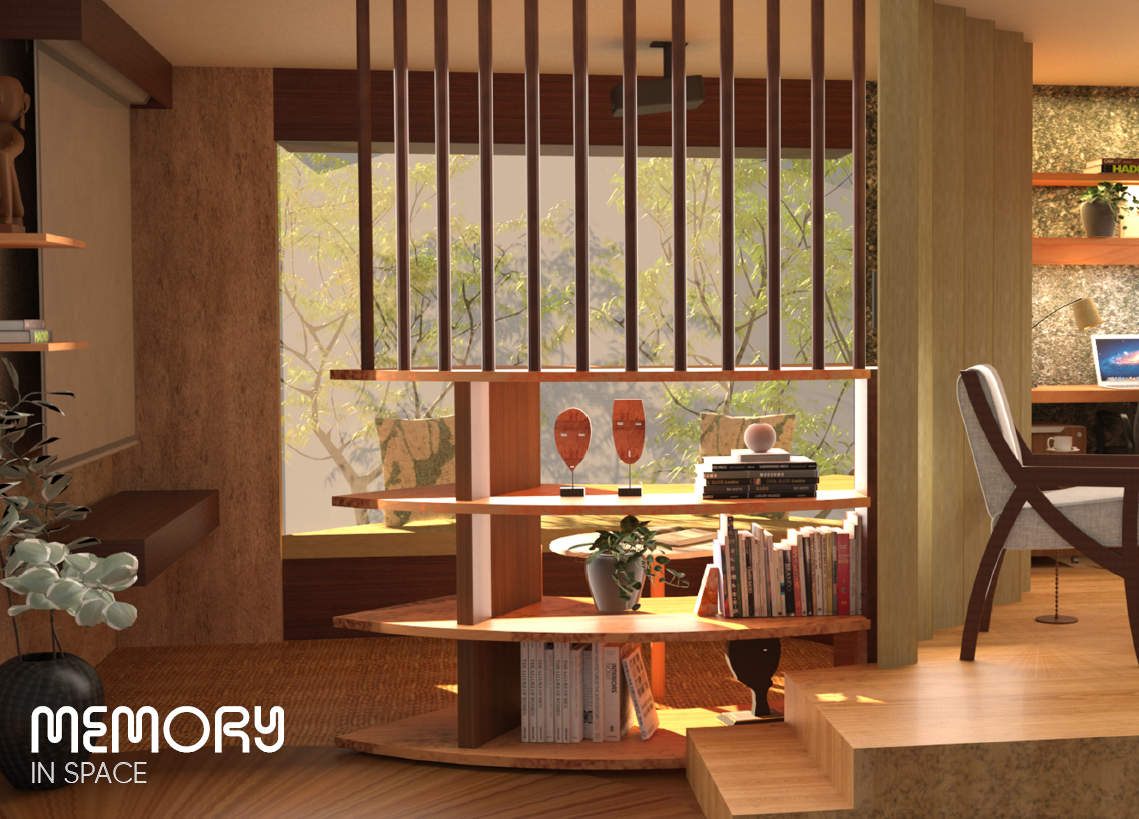 "It will always be an honor to represent the Benildean community. The whole Interior Design program has been so supportive from the start to finish and to be able to share this victory with them is absolutely amazing," Hagad added.

Other school's participants were from Batangas State University, Eastern Visayas State University, Eulogio "Amang" Rodriguez Institute of Science and Technology (EARIST), Philippine Women's University - Manila, SoFA Design Institute, St. Scholastica's College-Manila, University of San Carlos - Cebu, and University of the East - Caloocan.

"Estilo De Vida was my first Interior Design competition and was a great learning experience. I am grateful for the opportunities that this competition has created and will continue to create for talented young Filipino designers. I look forward to what is to come," Hagad concluded.


Estilo De Vida is an annual inter-school interior design competition that serves as the country's number one construction show. This year's 17th celebration presents its first ever e-design version with PHILCONSTRUCT VX.

Last year, Benildean Jazel Lynn Ong hailed first place for her interior food hall-modern filipino design.