The effects of the COVID-19 pandemic saw the music industry shift from the exhilarating atmosphere of live gigs to the confined setting of online performances. Still, one of the most prime experiences in the profession is performing onstage with a live audience.
Luckily, these Benildean musicians have a few tricks up their sleeves as they adjust to the new normal of the local music scene.
Why July, ID 118 (AB-MP)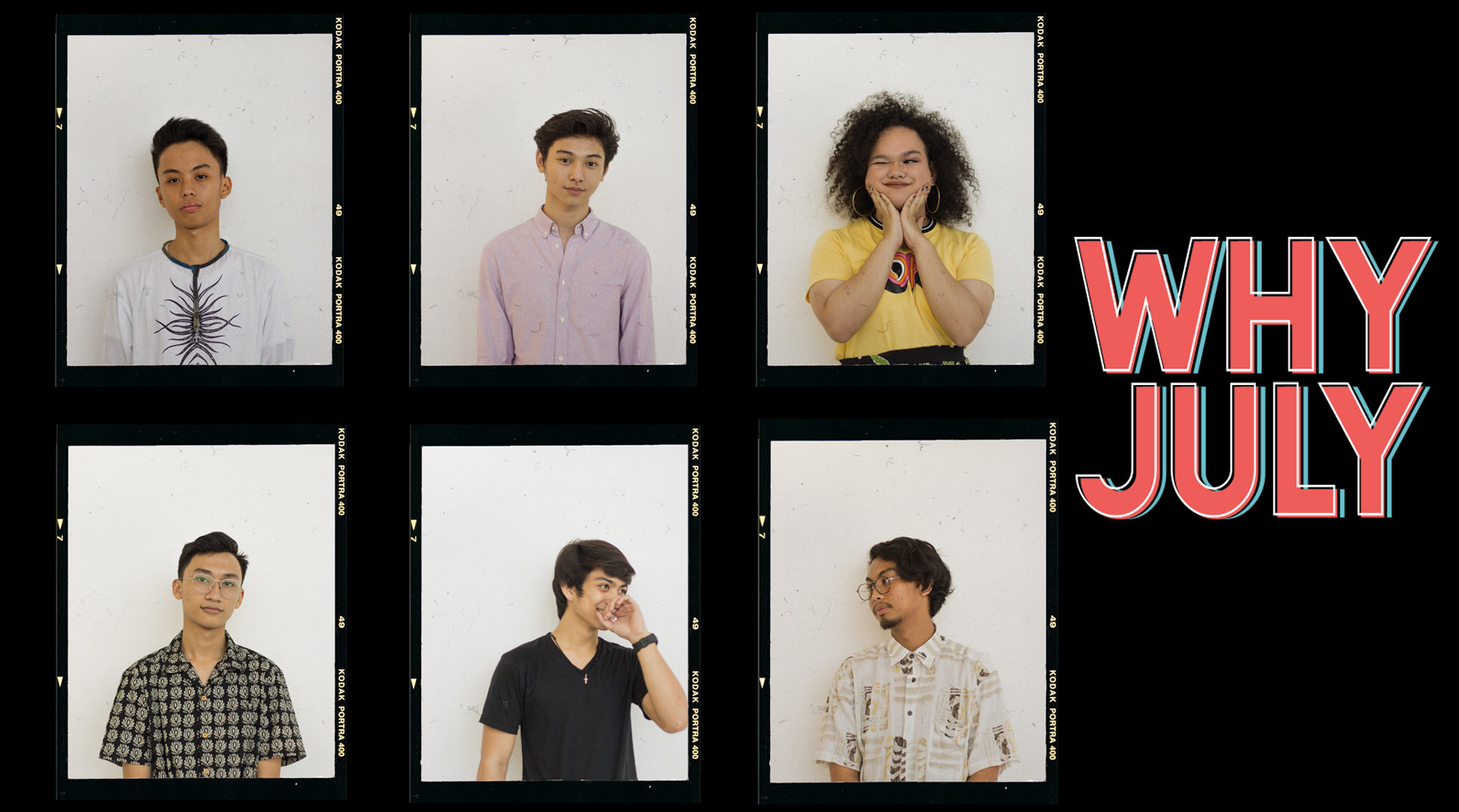 Benildean Music Production students Solo Adriano, Dani Mendoza, Emil De Dios, Matthew "Matt" Marasigan, G-Danny Gazzingan, and TJ Martinez started out as a group of friends playing for a church fundraiser during their frosh year. But they eventually realized their potential collectively as the jazz and funk band Why July.
"It was supposed to be a one time thing, but the chemistry was there; and we decided we want to do it all the way. It was kind of weird kasi iba-iba kami ng backgrounds—musically and the music we listen to—but we found our sound pretty early on. I think what brought us together was friendship," Dani (keyboard and vocals) shared in an exclusive interview with The Benildean.
From then on, the band had released their first single "PAG-ASA" in July 2019 and worked on weekly covers. While their most recent originals "Take it Easy" and "Nevermind" debuted in July 2020.
The process of creating and promoting music into a fully-online platform was complicated for the band considering how they were all in different places, with not everyone having the proper equipment and setting to record in.
According to TJ (drums), who also manages the timeline, click tracks, as well as mixing and mastering the songs, "[Everyone] puts the same effort [into producing music], since its weekly covers. 'Yung recording process mismo nakakapagod lalo na kapag may academics and all; it was really hard na every week ganun 'yung process."
Emil (lead guitar) even shared that recording for their latest release was challenging as much as it was enjoyable, "Sa cabinet lang ako nag-record noon at wala pa akong sariling laptop; pero ayun, we were able to create something and na-post namin sa Spotify."
Timing was one of the biggest challenges that the band faced, even with a click track to help them time the tempo of the song with each other. "It's different when you're in the same room, and you can feel the energy of your bandmates. I think that's what we all miss, playing in the same room together, but you know, the whole world is affected; so we just carry on," Matt (bass) shared.
"Nahihirapan ako to feel the vibe ng song completely. As vocals, kailangan ko talaga ma-feel 'yung dynamic ng group," Solo (vocals) commented on the topic of collaboration with the band during the pandemic. He explained that one can easily change the levels, amplitude, and volume on the digital platform, but performing live allows him to blend more with the instruments—adjusting to the vibe of the song with different techniques in the moment.
"I [can't] say it's going to be better, because we [don't know that] yet. Of course, a lot of people are still afraid of COVID-19. [...] For us musicians, we would be happy if we could have a stage to perform on again. It would be nice, but we want to consider the gig-goers and their health first," G-Danny (rhythm guitar) reflected on the future of the music scene after the pandemic.
The weekly song covers allowed them to be more cohesive collectively in an online setting, as it was the only way they could play and keep the momentum going.
Still, despite the challenges that come with adjusting to the pandemic restrictions, there's never an awkward moment for the band when it comes to exchanging ideas and planning the next steps. Their passion and drive to make music together still stands out at every chance they get.
And as friends, the room for individual growth is always present as they cope with the pandemic, "In the short amount of time na magkasama kami, parang ang dami naming napagdaanan together, and dadami pa 'yung mga pagdadaanan namin, so I'm really excited to get to know my bandmates a lot more, [including] bracing the pandemic with them," Dani expressed.
As for the band's next plans? Well, it's apparently still a secret at the moment.
Check out Why July's socials on Facebook, Instagram, Twitter, and Spotify and never miss an upcoming release.
Joko Reantaso, 21, ID 118 (AB-MP)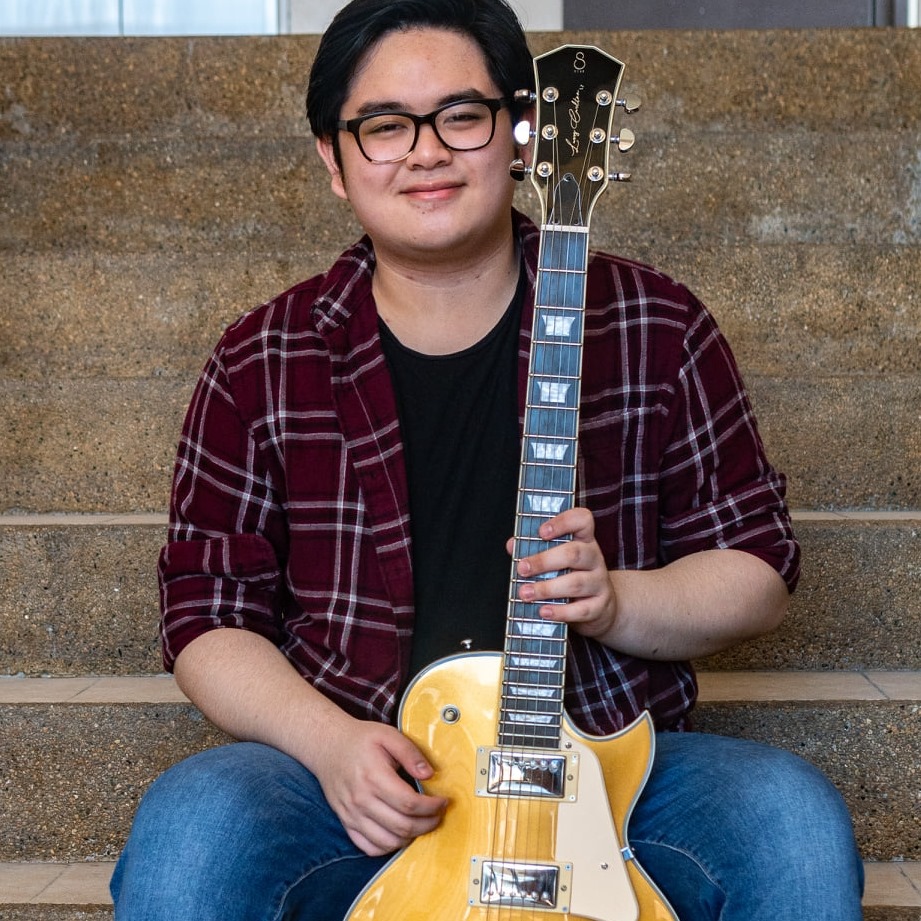 Stemming his passion for music from playing "Guitar Hero" at a young age, Music Production student and guitarist Joko Reantaso has been in the music scene since he purchased his first guitar at 10 years old. This landed him opportunities onstage both locally and internationally, and into De La Salle-College of Saint Benilde (DLS-CSB) as an Original Pilipino Performing Arts Foundation (OPPA) scholar. Currently an independent solo artist, he is also a guitarist and co-producer for the soul band Holmes and R&B band Be Lucid.
With an interesting take on music, Joko pointed out that most of his extended play (EP) titles are a play on food puns, because "just like food, music gives me energy, nourishment and everyday good vibes." Sunny Side Up, his first EP released back in 2018 on the digital music distribution service Distrokid, is currently being redone and set for a re-release this March 2021, along with a new single for Holmes. Moreover, his Sonic Spaghetti EP, was released on Believe Distribution Services.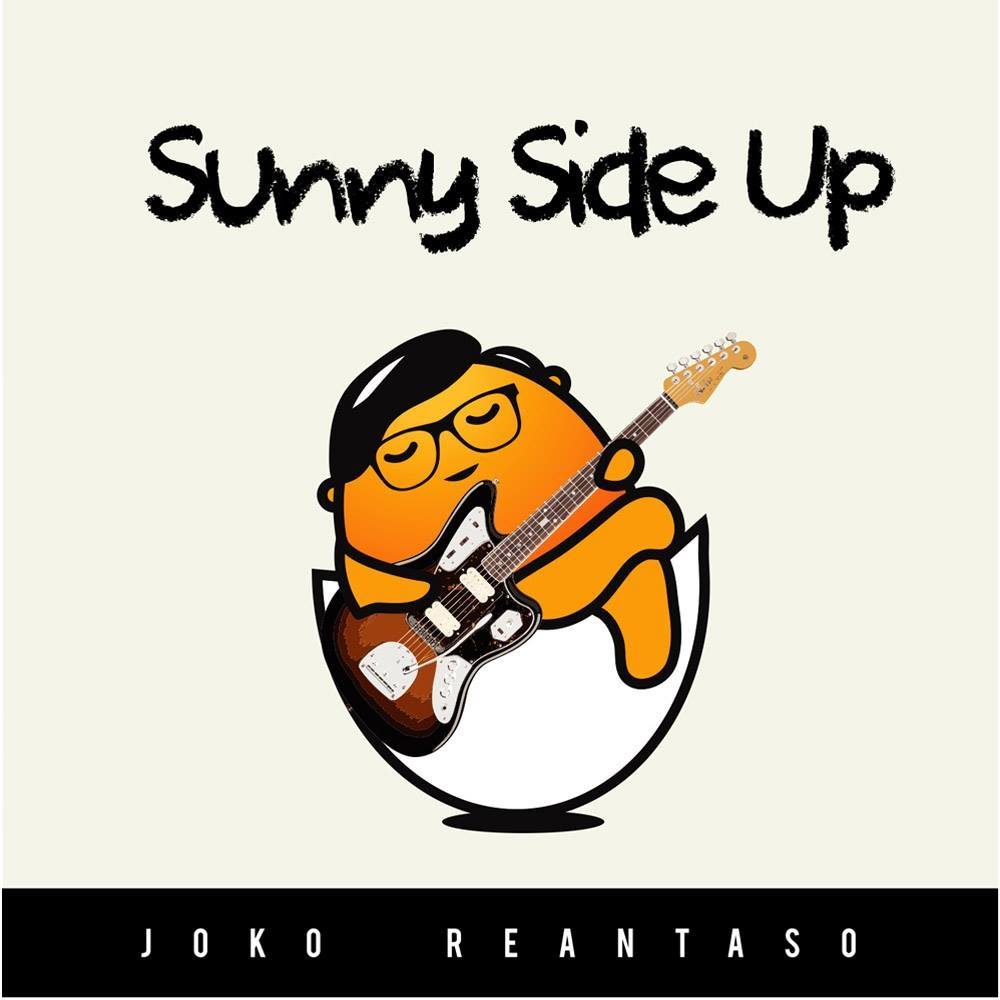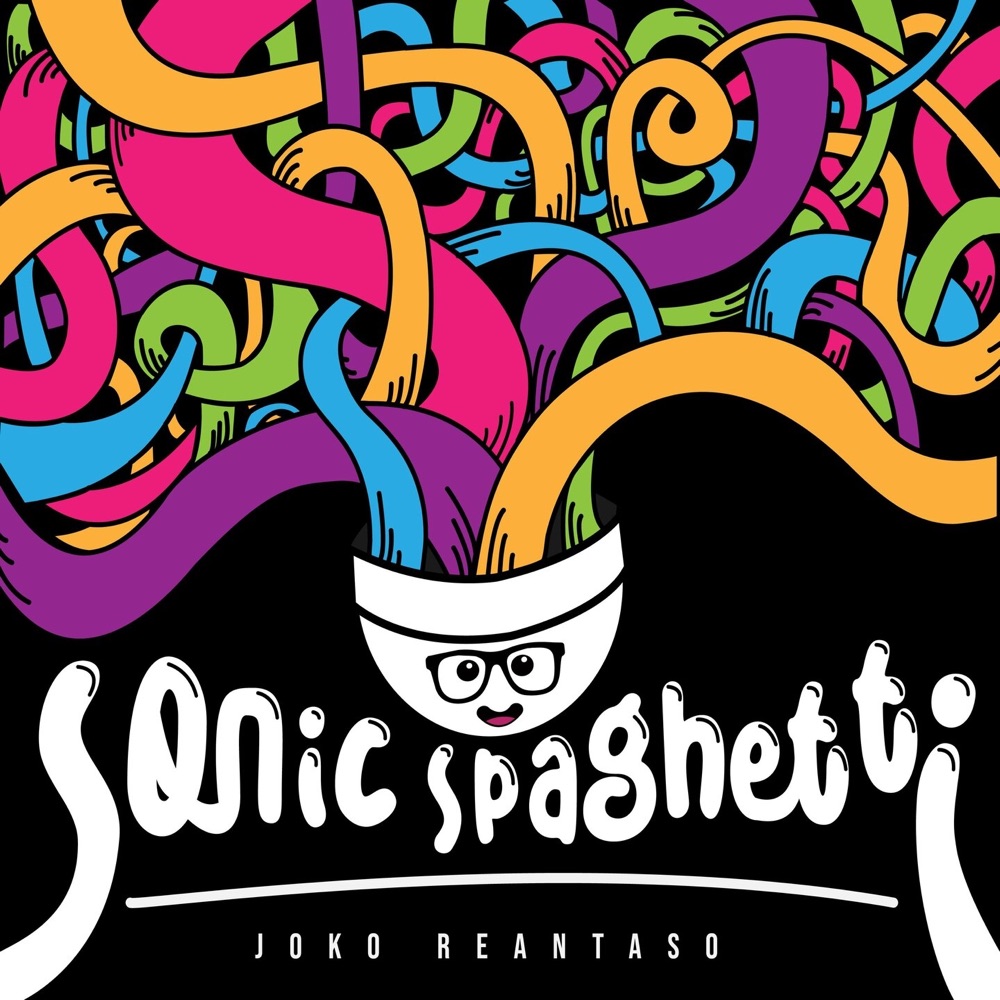 This year, Joko's platter of upcoming releases being served are Noodle Soup for the Soul, a jazz and neo soul guitar instrumental EP, and Lava Cake, described as a "full-on party prog" EP.
When asked about making music and promoting during the pandemic in an interview with The Benildean, the 21-year-old said he was pleasantly surprised with the opportunities that the new online learning system and work-from-home setup presented, having made him more productive and efficient as a student. These allowed him to have more time on his hands to work on projects, especially since the long commute from home to school is out of the picture at the moment.
But Joko isn't just taking this time to work on producing music alone, "I also use some of my time working with progressive Filipino companies related to my field like Guitar Pusher, GC Rockboard, Stomp Machines, Quartermods, D&D, and Hive Audio. On the international end, I have an ongoing project with NUX, a music technology company, and regular self-initiated projects with Sire USA as an artist for their Larry Carlton Series Guitars. I was even blessed with the opportunity to arrange and produce a Christmas collaboration featuring other Sire artists from all over the world including Mr. Larry Carlton himself, who is an all-time guitar icon and a multi-Grammy winner!"
Of course, the adjustment towards a fully-online platform proved to be a challenge for him, "I had to shift my marketing mindset from the stage to the cloud." Taking into account that he didn't want to spread himself too thin, especially with observing and maintaining online engagement, he focused on releasing content on social media.
Thus, promoting online was double the effort in terms of creativity and consistency—keeping in mind that things can lose steam as fast as they can go viral. Though he also mentioned that this was significantly tough for him as producing guitar instrumentals were not exactly mainstream.
"Like most artists, I crave for the stage. It's a good thing that I realized during the earlier days of the pandemic that I may have to satisfy that craving with something else if I want to survive in this industry. [...] You also have to take into account the satiation factor. That is why I also diversified my content to keep my audience engaged like guitar and gear demos, instrumental covers and a few live performances from time to time. [...] Aside from playing your music, you have to play the algorithms as well to reach more audiences, especially if you are an independent artist like me who has to operate without the support and budget of a label."
Joko also spoke about the shift of the music scene in the pandemic times, "The music scene has been changing even before the pandemic and it will continue to evolve after. [I'm] not really sure how things will look like after the pandemic but as long as musicians continue to create music, embrace technology and be passionate with [what] they do, the music scene will continue to move forward. We'll be okay."
Take a listen to Joko's music on Linktree and Believe.
PK Shellboy, 21, ID 120 (AB-AM)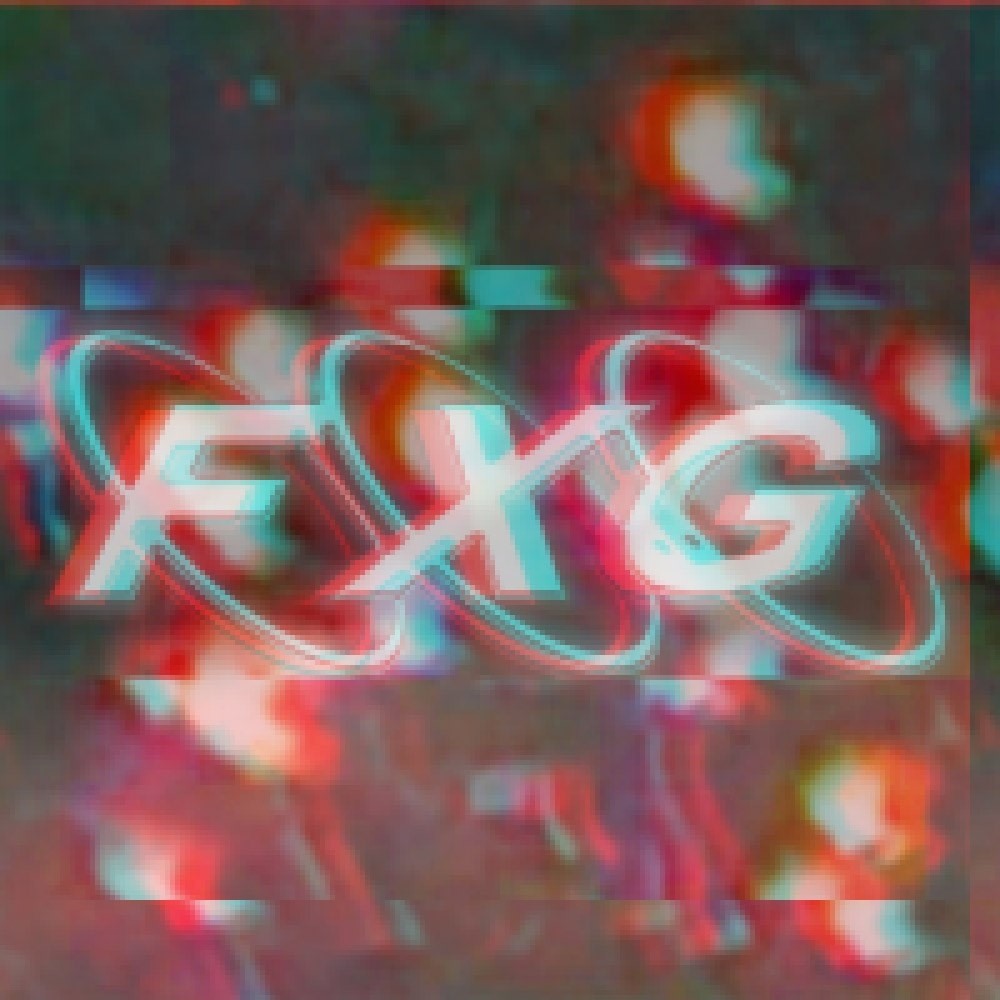 Hailing from the underground music scene, Arts Management and surge rapper PK Shellboy (Tonchi Mercado), who is also the frontman of the international cloud rap group Fax Gang, also shared his experience in making music during the pandemic—which is not far-off from the group's usual process since they're based in different parts of the world.
Inspired by poetry during his high school years, his growth of interest in the exercise of rhymes and word-play, meter, and flow in rapping led him to focus on honing his songwriting for a year and a half. In 2017, Tonchi arrived in the music scene as a rapper at 17 years old. He then put out music that was eventually "wiped off by the internet" in early 2018, only to realize that it didn't exactly fit his standards.
In an interview with The Benildean, Tonchi shared how the international group with members ranging from 17 to 21 years old started out. "Fax Gang started out as a joke with a friend of mine (now also a Benildean), as we wanted to make a semi-ironic Manila-based cloud rap collective. I had a Discord server full of online friends from all over the world, and we asked if anyone wanted to do production. A few people said they were interested, and the rest grew from there."
In 2020, shortly after the release of their debut EP FxG3000, Fax Gang was eventually signed by Boston-based record label No Agreements. Tonchi also described that having a label helped in overseeing things that are beyond their reach and allowed them to work more on areas that they were already familiar with.
With the advantage of being internationally-based, promoting their releases was made easier with "music-related social media platforms we frequently use such as Rate Your Music, music-related Discord servers, and our own corners of Twitter," he mentioned.
Having no experience performing in local gigs, releasing music mid-pandemic isn't something new to their nature—playing in live shows known as "URL fests" on YouTube, Twitch, or Discord. Being online friends before forming a collective helped in the communication and collaboration, "We're currently working on a collaborative project with a glitchcore artist called blackwinterwells, and that should be coming out [later] this March. I'm excited to return to a poppier, happier sound with that project," Tonchi said with regards to working together and updates for new releases.
The group recently released their latest album Aethernet at the beginning of 2021. Compared to their debut EP, Fanx Gang wanted to explore heavily bitcrushed effects, dive into a much heavier and denser place, and "[attempt] to really write the songs around the technique. We wanted to make the bitcrushing and distortion an integral part of the music."

When asked about what he enjoys about making music during quarantine, he said, "making music during lockdown has given me a creative outlet I otherwise wouldn't have had [...] I was itching to make something I would finally be satisfied with, and I'm glad I'm able to do it with Fax Gang. The fact that we've found some success with it as well is very heartening, and I'm so glad there are people all over the world that are excited and happy to listen to our music."
To reach beyond the boundaries of one's local scene should be something that many artists should approach, even more with underground music. "More and more people have to discover music through the internet, so there's a lot more people to reach [...] Even artists and bands who are reliant on their local scenes should try to find ways to cultivate audiences outside of them. The pandemic has wholly exemplified the power of the internet when it comes to music communities," he concluded.
Hear more of PK Shellboy on Bandcamp, and stay updated with Fax Gang's new releases through their socials on Facebook, Twitter, Bandcamp, and Spotify.