As we celebrate National Women's Month, take a deep dive into these films that recognize and appreciate female empowerment. With their continuous rise in number and in power—let us be reminded of the real significance brought by these empowered women in today's society.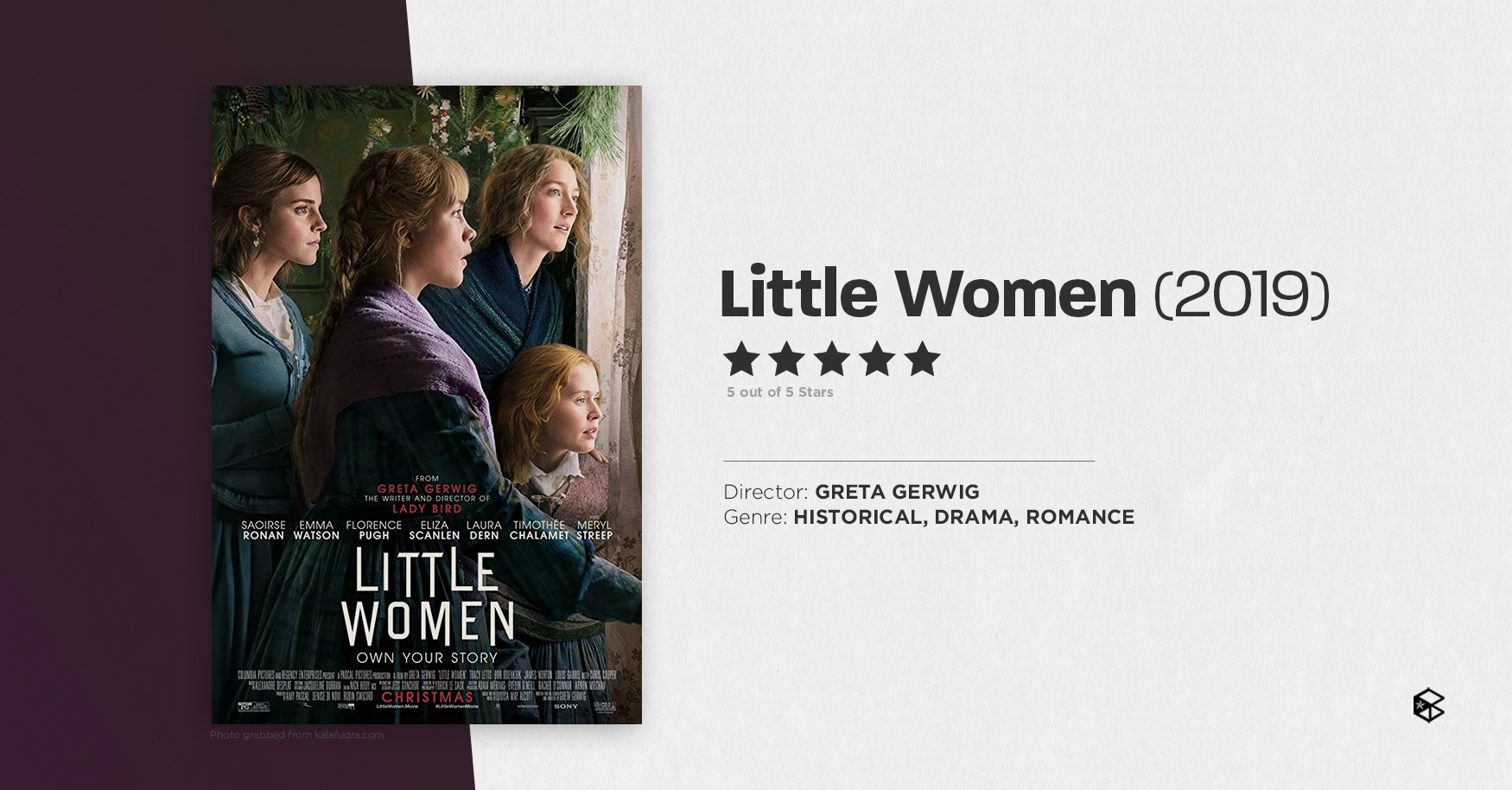 Serving as a recent adaptation of Louisa May Alcott's timeless coming-of-age novel, 2019's Little Women reflects on a social issue drama and delivers a heartfelt period masterpiece. The Academy Awards Best Picture Nominee is star-studded with superb actors who portrayed their characters brilliantly on screen.
Set in New England, the film follows the story of the March sisters: Jo (Saoirse Ronan), Meg (Emma Watson), Amy (Florence Pugh), and Beth (Eliza Scanlen) as they blossom with their own values and principles in pursuing one's endeavors in life, love, and everything in between.
Director Greta Gerwig's sophomore film encompasses how life seems as a long stretch with a series of norms, choices, and demands—especially as women. Yet the ball will always be in women's courts, sewing their own destinies.
To quote Jo March in one of the memorable lines in the film, "Women, they have minds, and they have souls, as well as just hearts. And they've got ambition, and they've got talent, as well as just beauty. I'm so sick of people saying that love is all a woman is fit for."

If you're looking to explore French cinema, why not start with a monumental avant-garde film of the French New Wave movement in the 1960s? This Agnès Varda feature is one for the ages. With themes of existentialism, facing one's mortality, and the quest for a meaningful life—we get to follow two hours of Varda's titular character as she waits for the results of the medical exam that will reveal whether or not she has cancer.
The film chronicles a strong feminine viewpoint; especially how women are perceived in French society during the 1950s and 1960s. It also emphasizes how Cléo (Corinne Marchand) embodies a woman's self-obsession brought by men's subjectivity and oppression.
So, are you in for a French New Wave binge? Why not discover more from Varda's long-time filmmaker friend Jean-Luc Godard and his films: "Vivre Sa Vie" (My Life to Live) and "Une femme est une femme" (A Woman Is a Woman).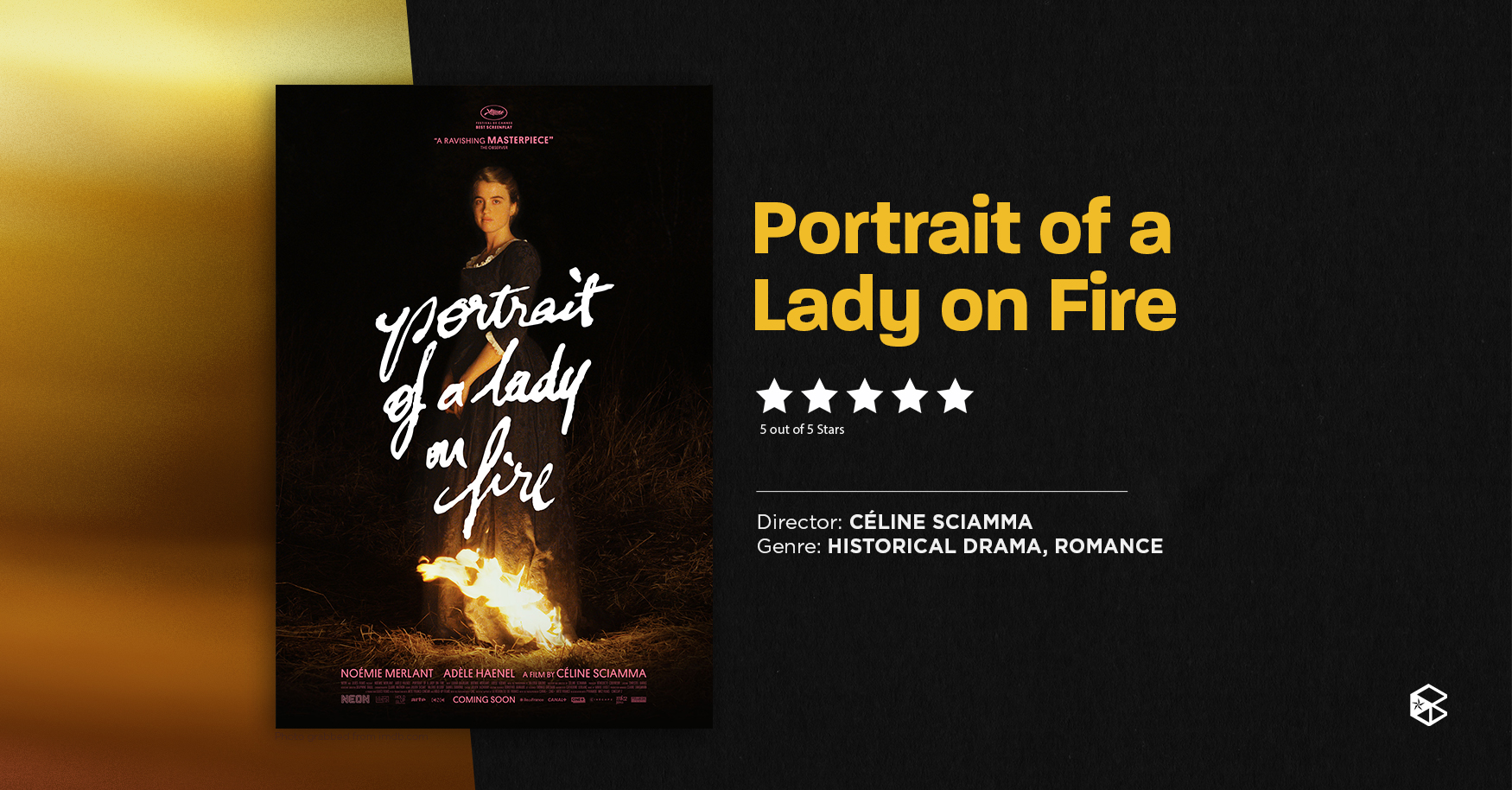 Portrait of a Lady on Fire is a thought-provoking drama built up by a subtle yet intense passion. Set in late 18th century France, a forbidden affair brews when aristocrat Héloïse (Adèle Haenel) commissions painter Marianne (Noémie Merlant) to paint her portrait.
From the stunning visuals and production design, the meticulous use of specific colors emphasize the emotions being felt. On the other hand, the slow pacing and minimal dialogue lets you examine their unspoken thoughts and feelings, giving power to what is seen and not told.
The film was nominated for the prestigious "Palme d'Or" and took home the "Queer Palm" and "Best Screenplay Award" at the 72nd Cannes Film Festival in 2019. This is definitely a "must-see" for avid fans of historical drama films and especially queer cinema.
Can't get enough of the power of queer artistry? Further celebrate with films such as The Favourite, Carol, and The Handmaiden.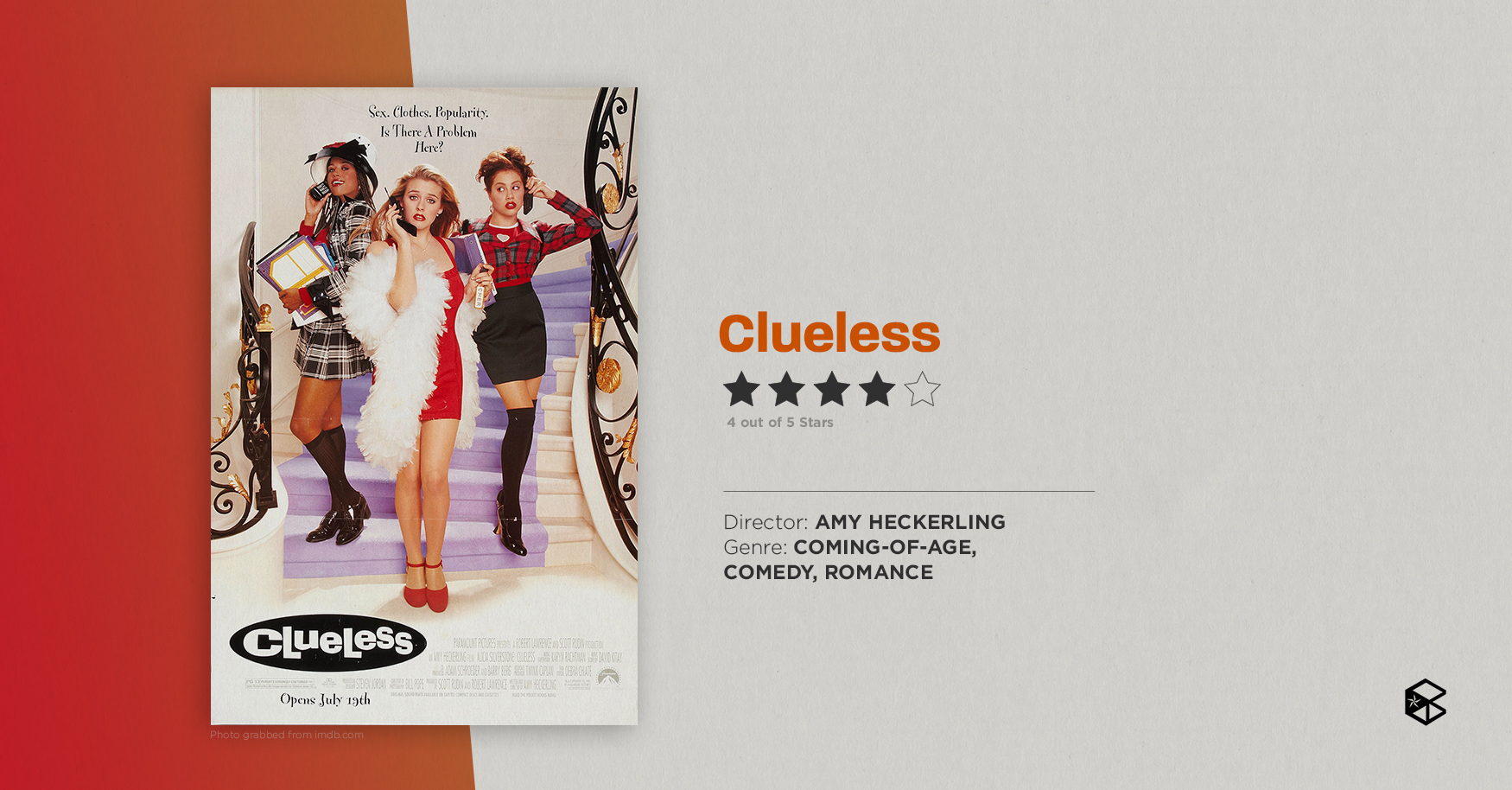 Embrace nostalgia with the loose contemporary adaptation of Jane Austen's 1815 novel "Emma." Clueless brings you a rich and sophisticated character named Cher Horowitz, solidified by 90s icon Alicia Silverstone. Although seemingly to be a spoiled lady with a legendary "As if!" quote, Cher emanates good character.
With underlying tones of friendship, addressing characters' sexualities, underaged drinking, drug use, and materialism—the film imparts the "makeover of soul" with its contemporary cultural references. Focusing on her own world whilst helping others, Cher shares a mix of fashion, language, and aesthetics who does embrace her personal progress with empowerment.
Ultimately, Clueless is a "celebration of unapologetic femininity" and a definitely must-see if you're into binge-watching sassy films such as Mean Girls, The Devil Wears Prada, and Legally Blonde.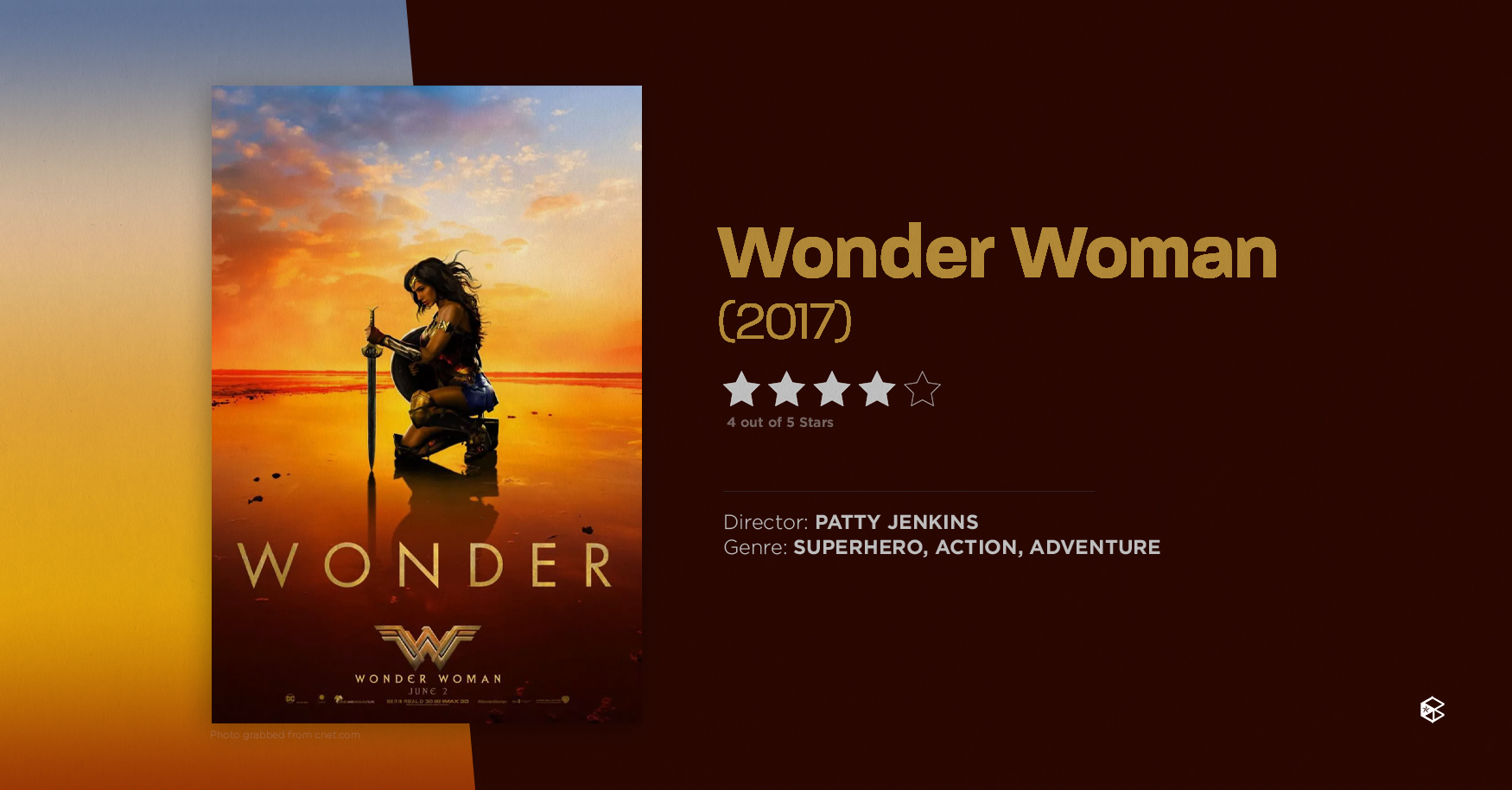 In 2017, the world finally got to meet DC's premiere female superhero in her first big screen solo adventure, the fourth installment of the DC Extended Universe (DCEU). The "wonderful" duo of director Patty Jenkins and the Amazon Princess herself, Gal Gadot, successfully depicts how stories by female filmmakers matter. Though it isn't the first female-led superhero film, its larger-than-life impact in Hollywood inspired female filmmakers to step more into the spotlight.
Portraying a world without men, Themyscira embodies a society of strong, independent, and fearless women. Shifting the "damsel in distress" character to Colonel Steve Trevor (Chris Pine), all eyes are on Diana Prince as she enters the world of man and rages on the war to end all wars. The film showcases Wonder Woman as an advocate for love, bravery, and an inspiration to all.
Can't get enough of the current age of superhero films? Female-led films such as Captain Marvel, Black Widow, and Birds of Prey, are only the beginning with definitely more on the horizon.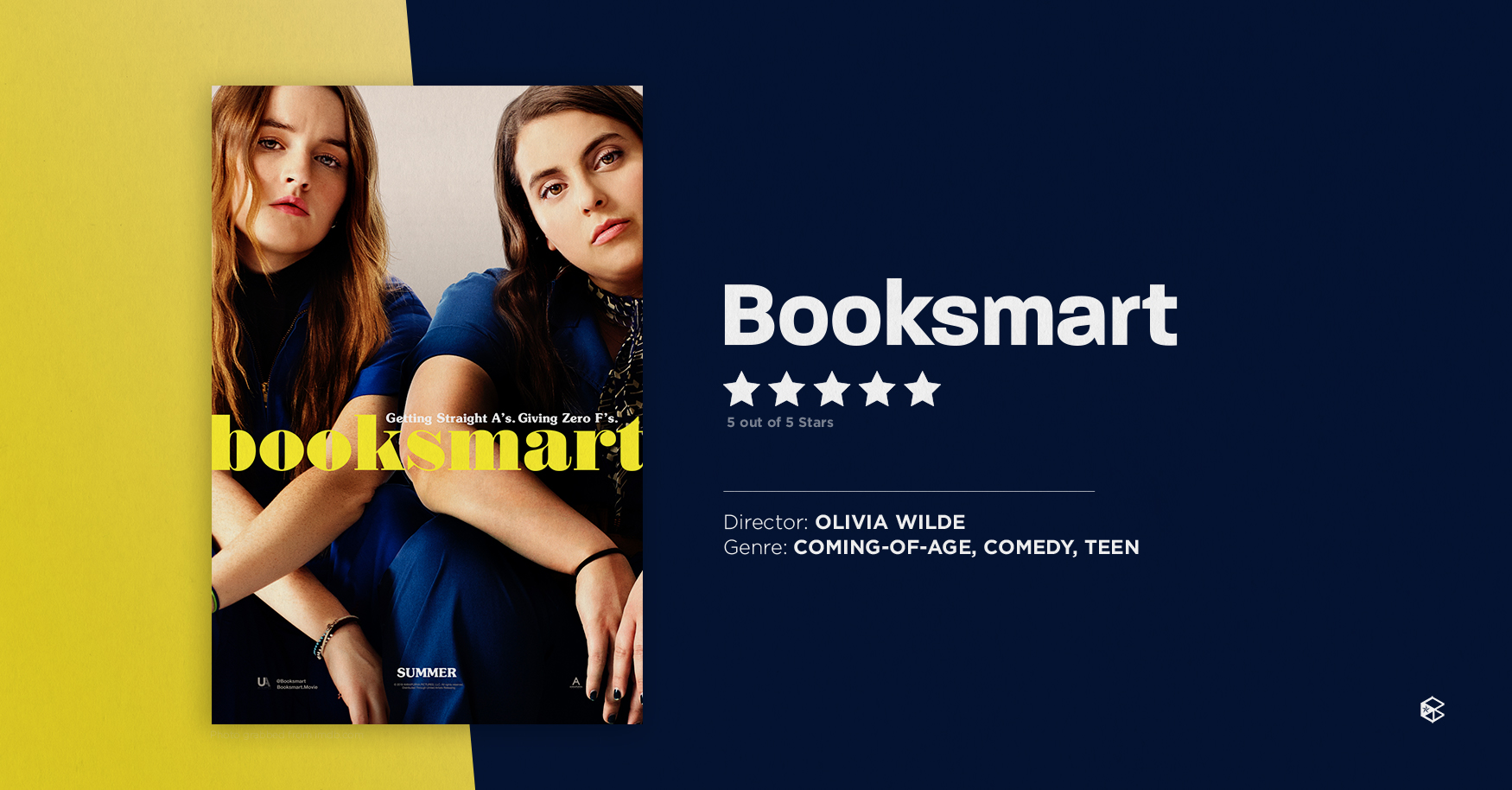 Coming-of-age high school stories resonate with us the most. Longtime best friends and high school seniors Molly Davidson (Beanie Feldstein) and Amy Antsler (Kaitlyn Dever) realize they lived their high school lives all wrong and set out to spend their last day of classes together to party and discover a life that is beyond academics.
The film doesn't stereotypically paint a black and white picture of students who waste their high school years partying. Because in truth, they don't only limit themselves within the confines of education.
American actress and filmmaker Olivia Wilde's directorial debut is definitely a triumph. It is a self-discovery of one's sexuality, an exploration of the party scene, a celebration of female friendship, and an end to one's chapter in high school.
It's safe to say that the film can be compared to Superbad, starring Canadian actor and comedian Michael Cera and American actor, filmmaker, comedian, and Feldstein's older brother Jonah Hill.
The future is female, as they say. Female journalists, writers, and poets have stories to tell that inspire, empower, and transform lives. To quote American journalist and filmmaker Nora Ephron, "Above all, be the heroine of your life, not the victim."