Fueling Filipino and Benildean pride, ID 118 Fashion Design and Merchandising (FDM) student Nina Elicaño and her #DareToBe: Mary Kay brand campaign bagged first prize and $2,000 in the Mary Kay & ArtsThread Challenge 2020-21.
Contending with equally motivated and passionate student-artists, budding communicators, and marketers-in-the-making from around the world, Elicaño fervently joined the international competition to share and channel her visions for a brand campaign of the next generation.
Straying from feminine niche
Co-hosted by ArtsThread, a digital platform for the art industry that provides opportunities for students across over 100 countries, and Mary Kay Inc., a cosmetic company dedicated to empowering people through initiatives like cancer research support and protecting victims of abuse, the challenge invited participants to create a 360 omni-channel brand story that displays different aspects of the Beauty and Fashion line to women of youth. Entries were tasked to provide mood boards and concept statements that depict the project and its message.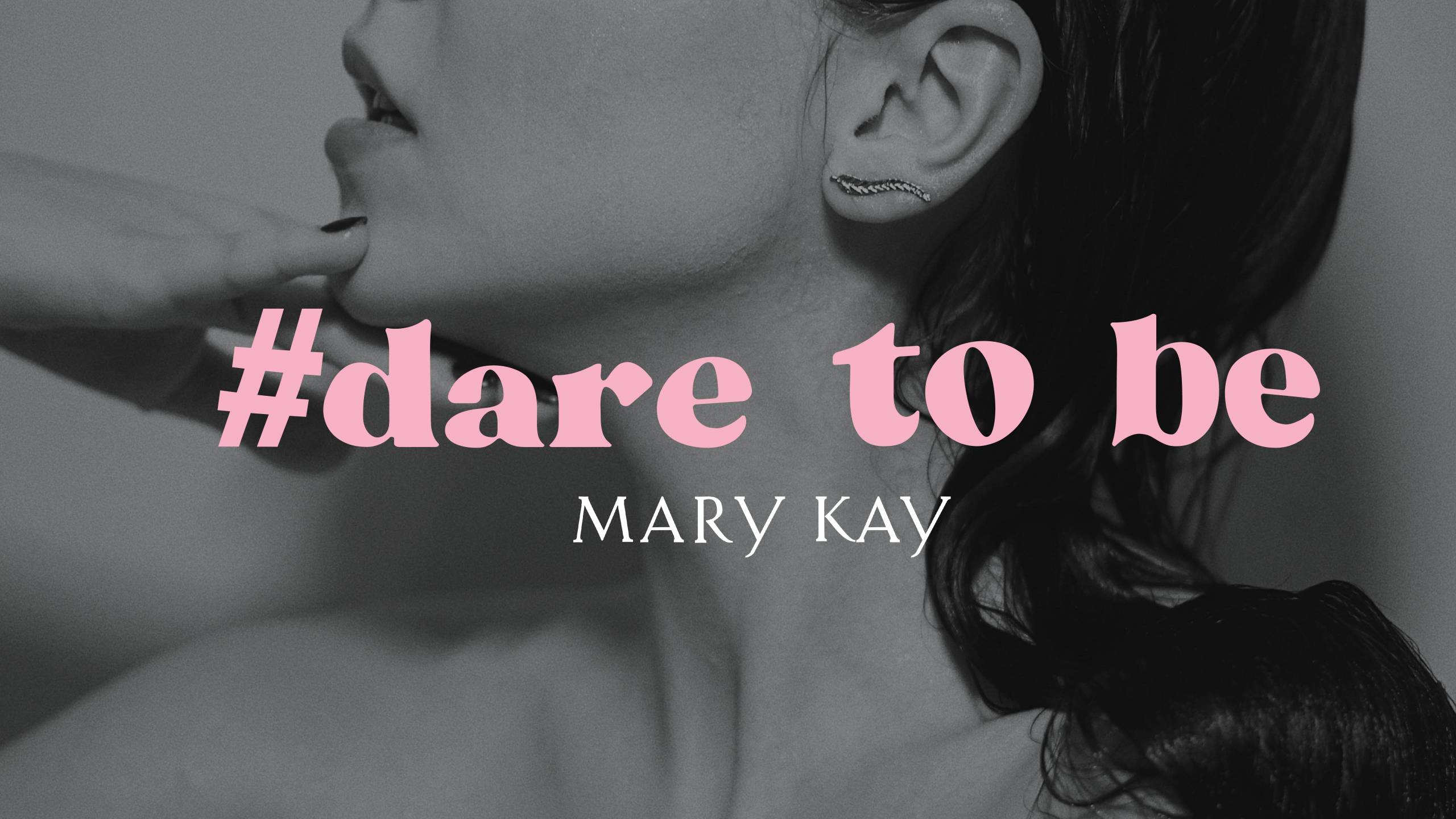 The other two winners of the challenge include second placer Summer Akram from the University of Derby in England with her "Glow-Getter" campaign and third placer Julia Pitulska from the University of Arts London with her "Beauty With Experience" campaign.
Opulence in confidence
Looking beyond the pandemic isn't a piece of cake, especially for a student like Elicaño. In an interview with The Benildean, Elicaño shared how the quarantine isolation hindered her as a student-artist in finding inspiration and letting her creative juices flow. Unfortunately, this also limited her access to the materials she needed for the #DareToBe Campaign project.
To cope with this challenge, she kept the old habits virtually alive through online platforms such as Zoom calls, watch parties, and online games. She was also able to rely on her family and friends for emotional support, which kept her inspired and motivated.
"It was our midterms project for my Design [Arts] and Branding class, and afterwards my teacher encouraged me to improve my project and submit for the competition," she recounted as the encouragement from her peers motivated her to enter the competition.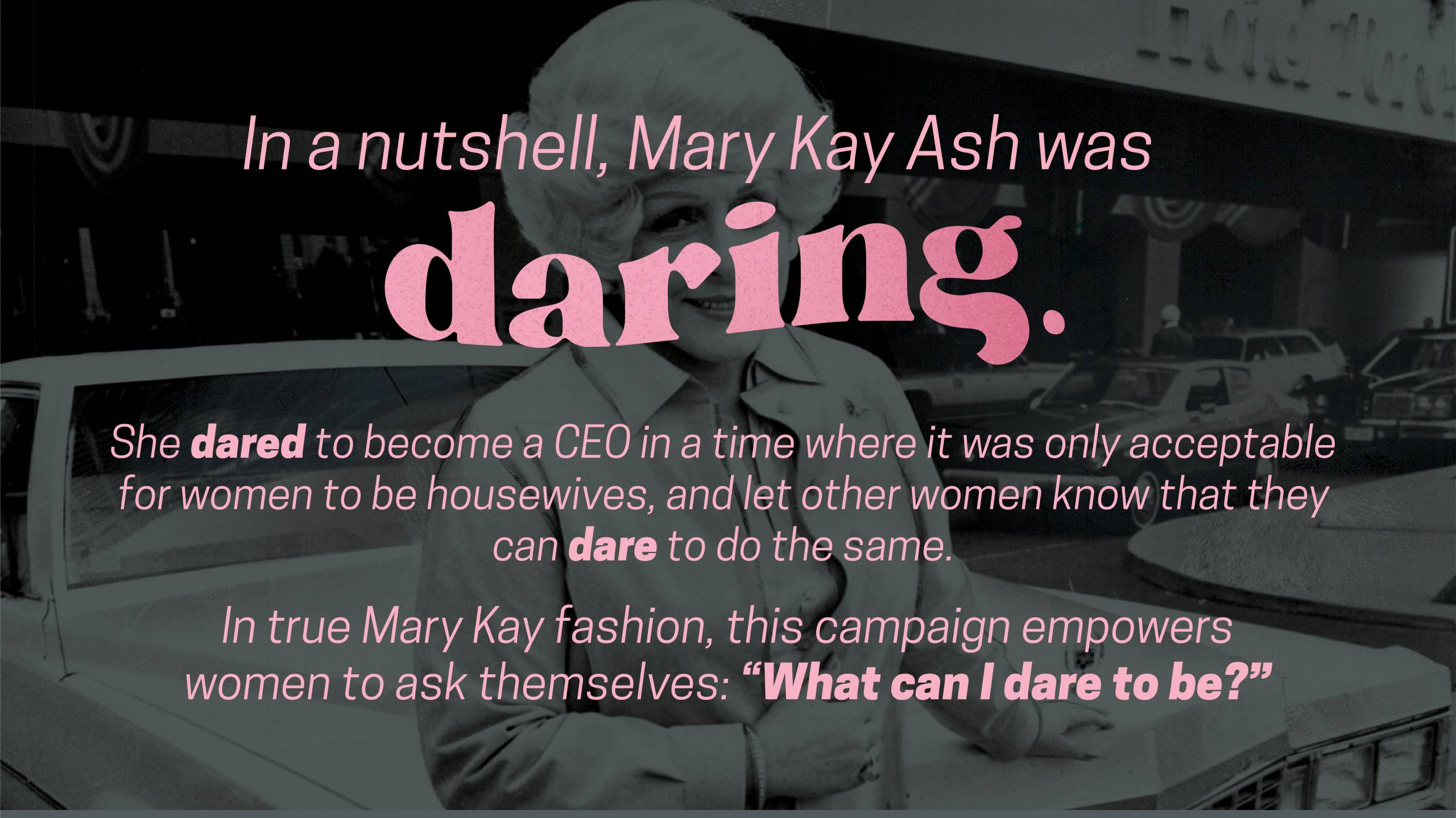 Elicaño reflected on the concept of female empowerment in her campaign. In a world defined by masculinity, it indeed takes bravery and confidence for a woman to set her sights high, such as American businesswoman and Mary Kay founder Mary Kay Ash herself. She dared to become a CEO in a time when women were only thought to be housewives. Elicaño perceives Mary Kay as an epitome of how women should see themselves, and every other woman can dare to do the same.
"By reading about her life, I realized that she embodied a "daring" spirit, and used this as the inspiration for my campaign. After scribbling many phrases and key concepts, I finally came up with the tagline "Dare to Be," she explained.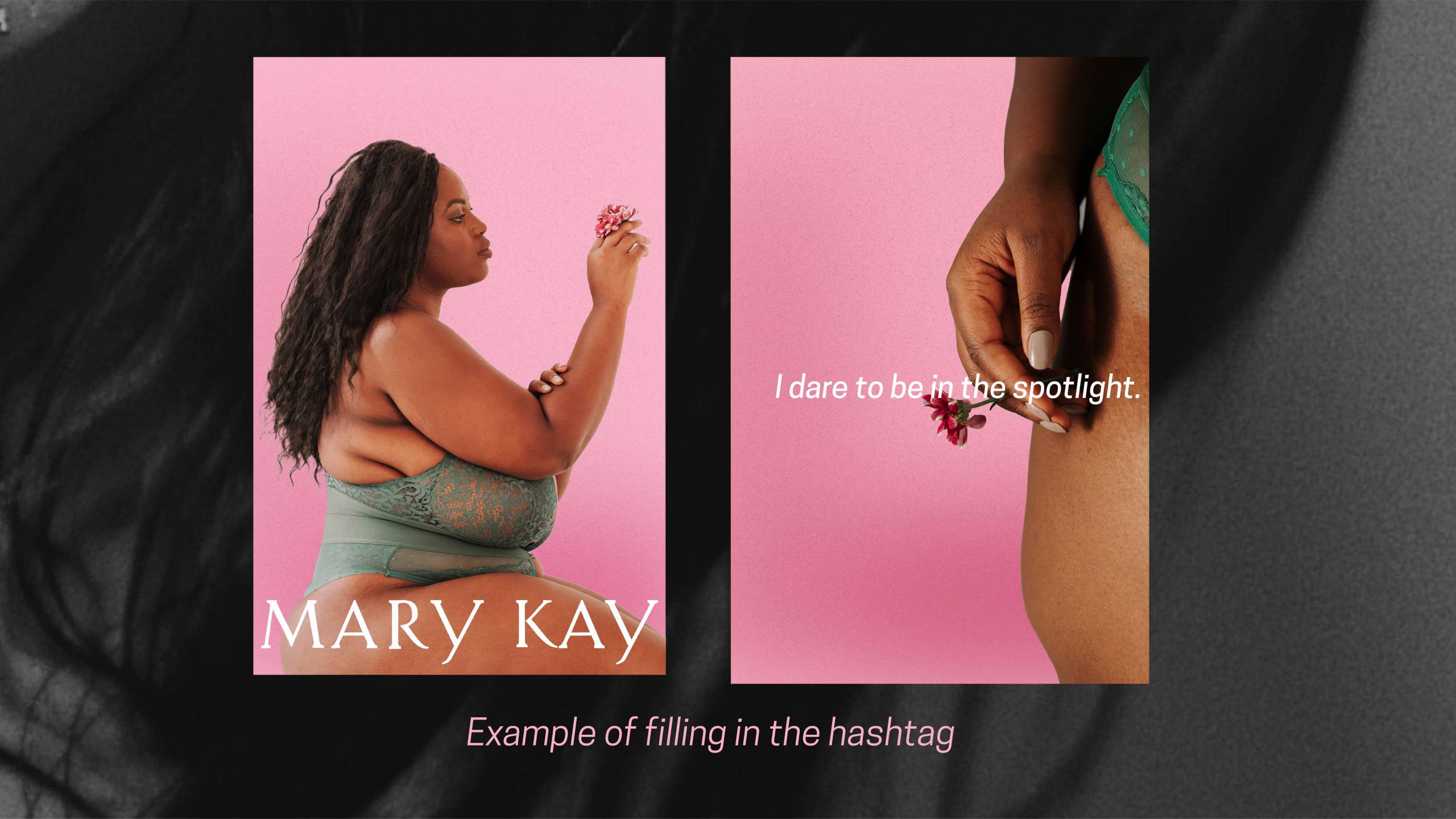 No journey, no honey
When asked about her valuable insights or learnings throughout this challenge, she underscored the importance of the "less is more" concept. According to her, the "visuals should be strong enough to communicate the idea across, without using a lot of words for your explanation."
For Elicaño, one should be critically creative and receptive to experience. When asked how one can thrive in their chosen field, she said, "Always be aware of what's happening in the fashion and arts scene. But know how to adapt this in your own projects or market. Focus on discovering and developing your own style. I also recommend collaborating with different kinds of artists (even those outside your field) to be able to get a wide variety of ideas to learn from."
Check out her winning Mary Kay & ArtsThread Challenge 2020-21 portfolio here. To see more of her work, you can also visit her Instagram.