As classrooms serve as training grounds for future architects, the professional world will be their center stage. Benilde's Architecture (ARCH) program has truly forged students up to their fullest potential by making waves beyond the four walls of education.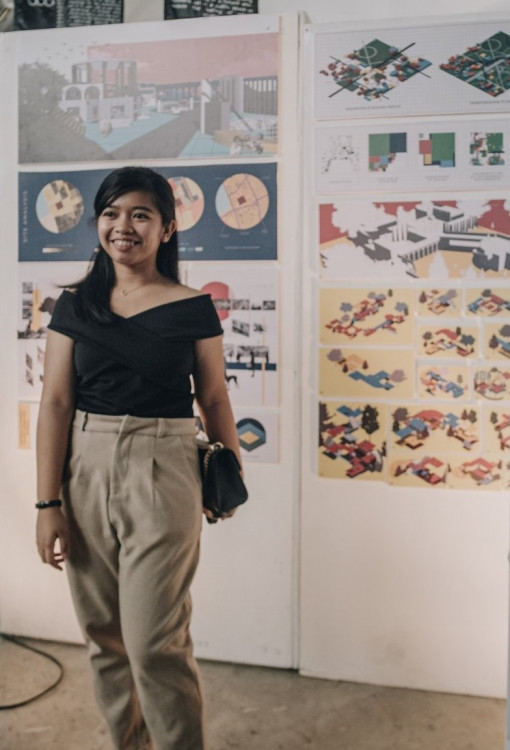 Denise Jencel Marcalas, ID 115 (BS-ARCH), Architectural Apprentice
The 23-year-old Architectural Apprentice and ID 115 BS-ARCH alumna Denise Jencel Marcalas was one of many who had their plans and goals disrupted and rewritten because of the COVID-19 pandemic. As a reward for graduating in Benilde, she was supposed to pause and uncover different places.

"As an experience seeker, I always choose not to be confined in one place. I'm always all over the place—studying, exploring new hobbies and places, or volunteering," Marcalas said in an interview with The Benildean.

Amidst the uncertain times and adjusting with the pandemic, she felt powerless and anxious. "With the help of the online fundraising initiative I founded with my architecture friends during the pandemic, I got another reason to get up each waking day," she added.

But even though Marcalas graduated before classes were held online, she shares the same sentiment with students taking up online classes. She is currently working from home as an intern and taking online classes to further develop her skills. "The sense of isolation from lack of interaction with your colleagues, and the health hazard online learning entails—it's more challenging but we need to adapt and find what works best for us in this situation we are bravely facing."

Moreover, according to Marcalas, completing the capstone project or thesis was "one of the most rewarding experiences in a student's entire academic life, even though the process can be daunting and frustrating."


"Whenever I feel overwhelmed with academics and extracurricular activities, I always circle back to my 'why's' to regain my authority over the things at hand," she shared about how balancing academics with activities outside the campus was challenging.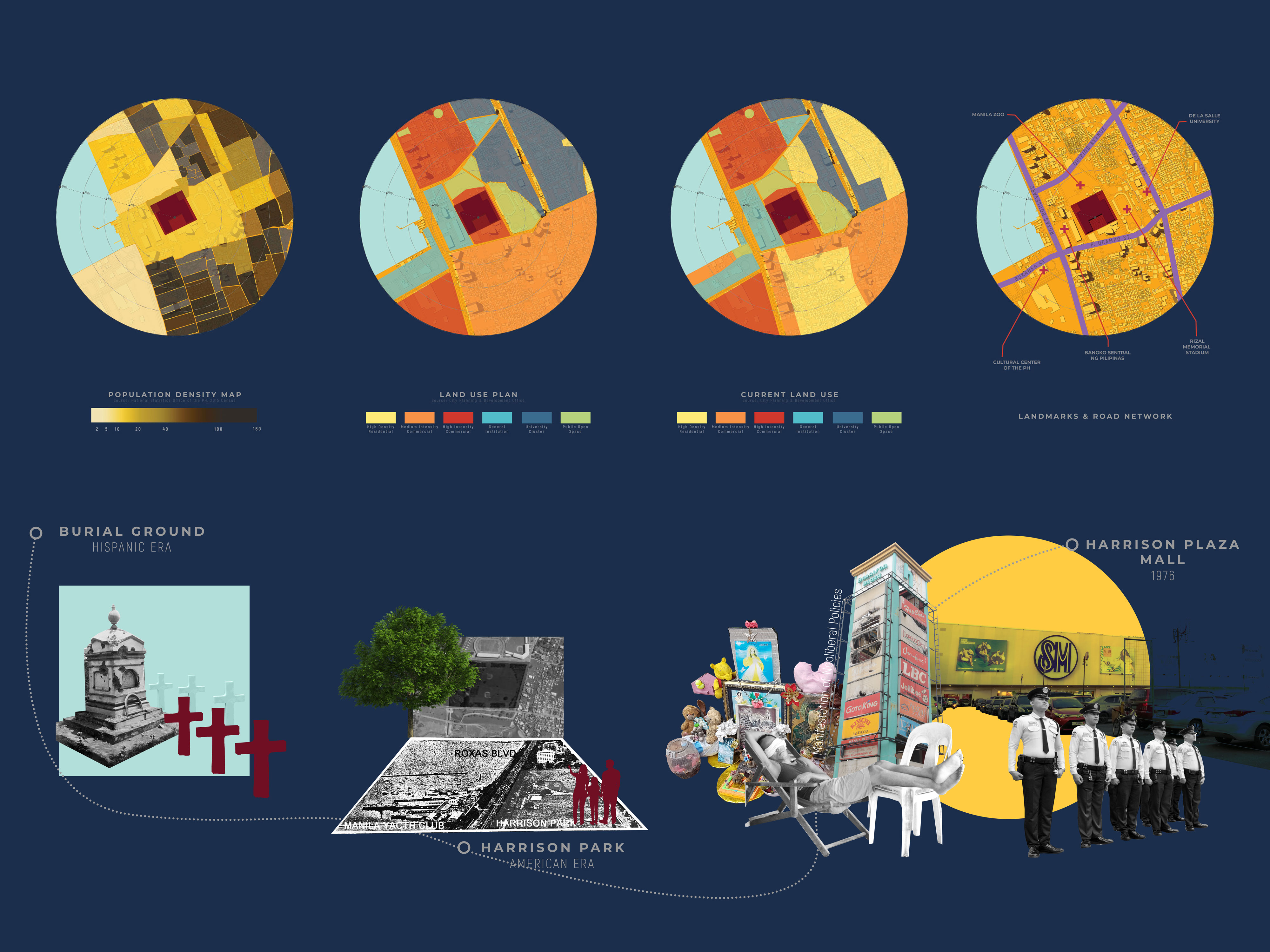 In her capstone project "De-Mallification of Quasi-Public Space through the Production of Differential Spaces," she did an analysis on the dated quasi-public space Harrison Plaza "to identify the mechanism of the daily production of injustice and inequalities in architecture through Lefebvre's spatial triads."

"What strikes me the most every time is the continuous manifestation of spatial injustice and social inequality hindering us from achieving urban democracy [...] This served as my basis so I could design differential, social spaces that stresses the primacy of the rights to the city and that provides equal footing to all.

Recently, she and her capstone project had the opportunity to join and be featured in Archiprix International, the biggest competition for freshly graduated architects, urban designers, and landscape architects.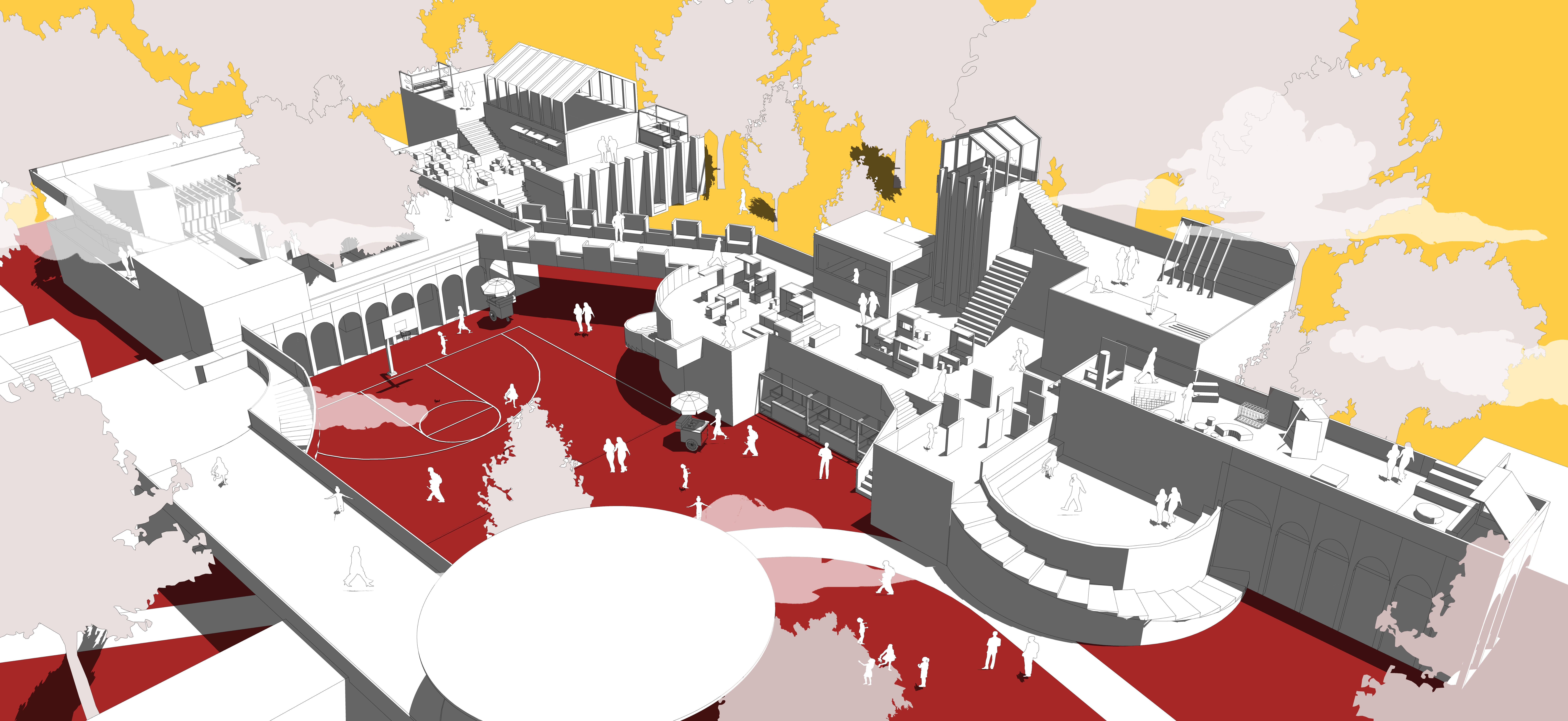 It was an honor for Marcalas to have her capstone project represent Benilde. Every invited architecture school can take part by submitting only one graduation project every two years. Furthermore, her capstone project was also featured in the program's PO.RE (Portfolio Review) 2020, which highlighted the best student works of the academic year.

The power of architecture to prompt social change has always fueled me to be an instrument for social and environmental improvement. Marcalas' designs are often inspired "from any forms of unfairness, hardships and injustices that the oppressed regularly experience."

As a message for BS-ARCH undergrads, she said, "We are all facing many different things and it's okay if you can't keep the same level of productivity as before the pandemic started. Although our present situation is challenging, professionally speaking, this allows us to refine our perspectives as designers to better respond to drastic societal transformations life presents to us."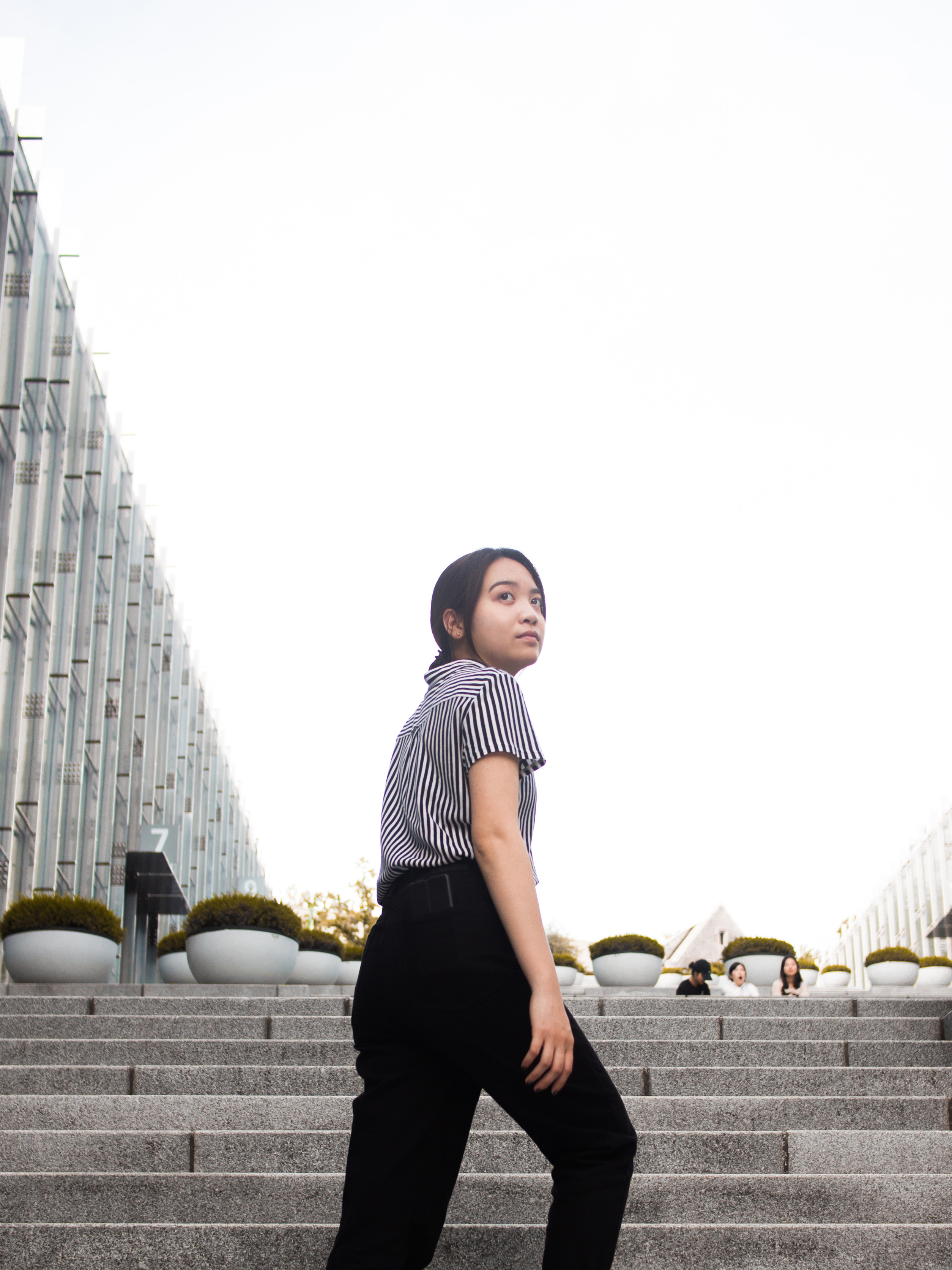 Mariah Concepcion, ID 112 (BS-ARCH), Design Architect
Meanwhile, for 25-year-old Design Architect and ID 112 alumna Mariah Concepcion, the pandemic has taught to be constantly aware of her own vulnerability.
"Because of the pandemic, I began to practice and embrace stillness, which thankfully helped me to develop a deeper fascination towards our own embodiment as humans," she said in an interview with The Benildean.

For Concepcion, she was lucky enough to study architecture during face-to-face classes in Benilde, "Digital presence, I believe, immortalizes our perception towards things, ideas, standards, and people—but coincidentally, allows us to leave more space for modification."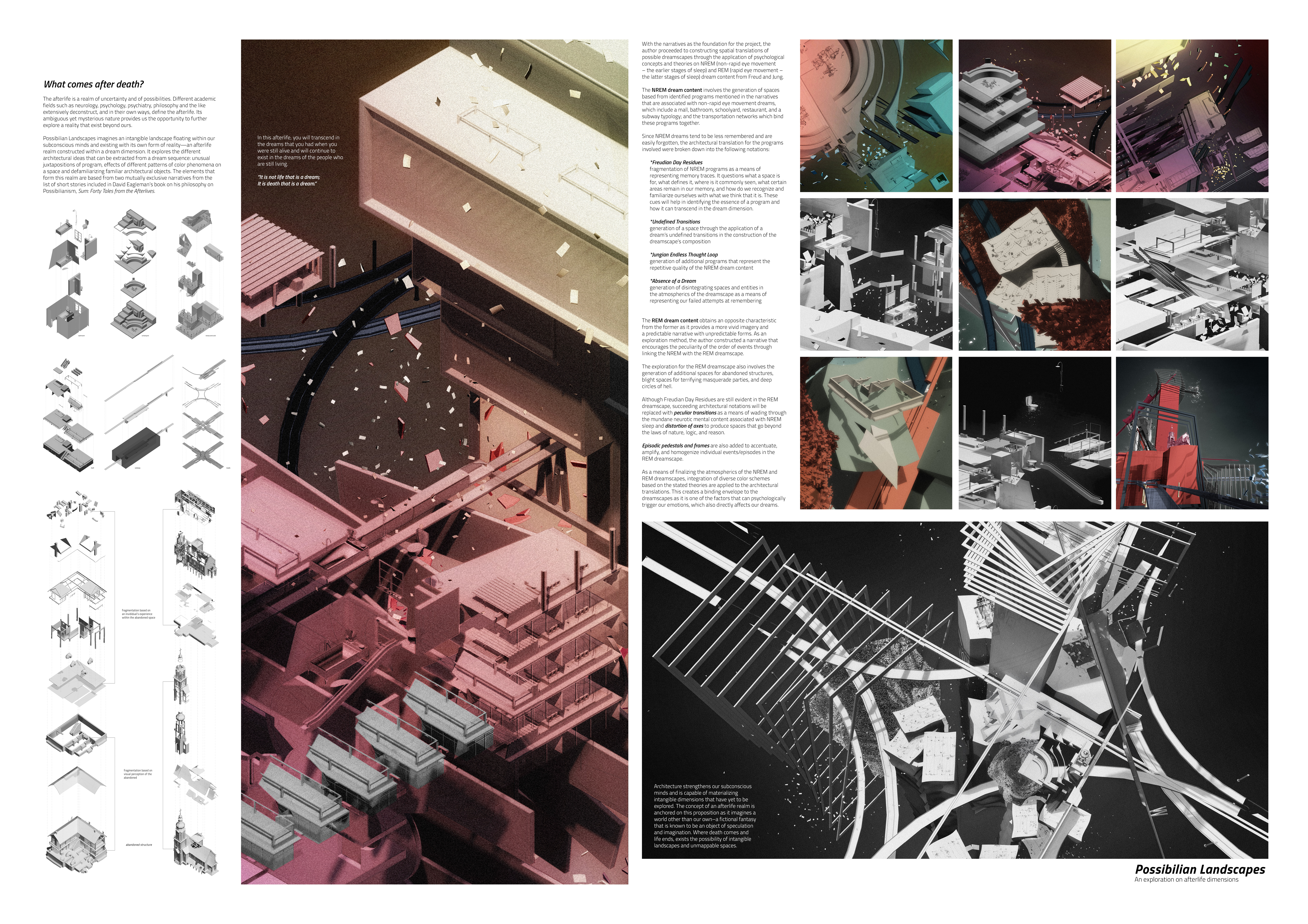 Moreover, after graduating from Benilde, she was able to transcend her thesis project into a more tangible output. Exploring what architecture can be in the sphere of uncertainty, her research "Possibilian Landscapes: An Exploration on Afterlife Dimensions" eventually paved the way for exploring the concept of an "inbetween."
Opportunities came to light when she was given the chance to present her paper at last year's Asian Conference on Arts and Humanities to a wider audience. On the other hand, she was also involved with Baguio Arts Lab's "Keeping Apart" online exhibit and Benilde's collaboration project which was a 21-piece visual art zine collection for National Artist for Literature Cirilo Bautista.

It helped her to "explore beyond what is expected from architecture and translate them to multidisciplinary art forms from digital art to literature."

But there was a point where she had to question the relevance of architecture and humanities in general since the fields of science and medicine were seen as vital during the pandemic, "Eventually, I realized that it was also during times like these where the arts and humanities become equally relevant as it touches the very core of our sanity, being, and existence."

Concepcion says that although the digital landscape has positively affected the well-being of many, it degrades one's focus on a single thing at once. As we're isolated in our homes, we lose the essence of feeling home.
"We forget to appreciate transient moments [...] Pause. Go offline and watch the sun set," she added.