Being part of the LGBTQIA+ community is being proud, fearless, and brave. In film, there is always room for representation and an escape from the harsh realities of life. But when grounded on reality, filmmakers get to showcase the many hardships, battles, and triumphs that the LGBTQIA+ community has faced over the years.

Celebrate Pride Month with a diverse tellings of LGBTQIA+ stories in our list of film recommendations below.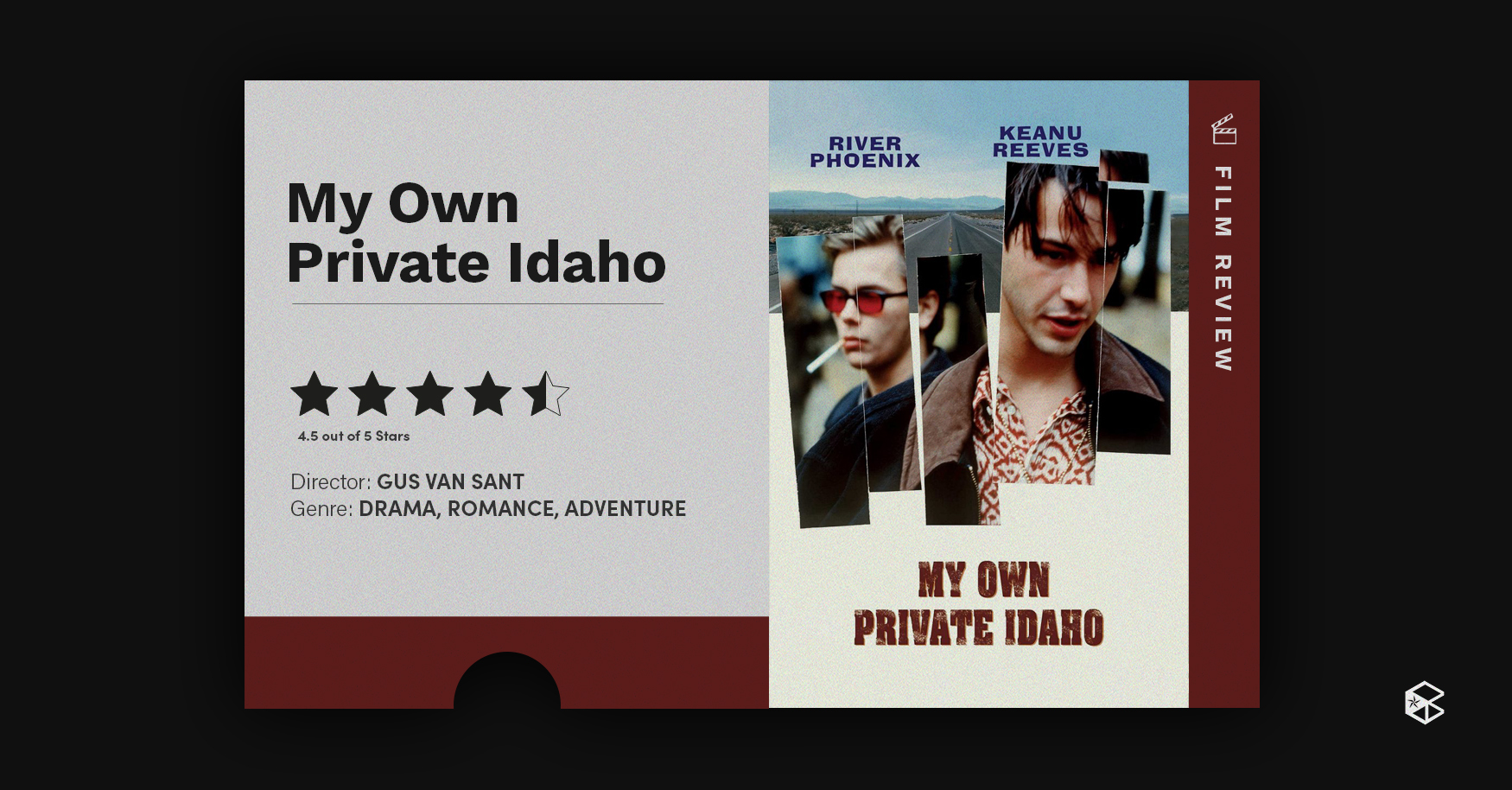 Layout by Andrea Vicencio


Regarded as late American actor River Phoenix's career defining role, starring alongside beloved Canadian actor Keanu Reeves, the film is a poetic portrayal of gay love between a hustler and the son of a mayor in this loose adaptation of William Shakespeare's historical play "Henry IV."

In this subtle queer entanglement between Mikey Waters (Phoenix) and Scott Favor (Reeves), these young actors at the time shine in their intimate and astounding performances. My Own Private Idaho is a portrait of coming into terms with one's identity and bring LGBTQIA+ representation in mainstream cinema.

River, gone too soon but never forgotten.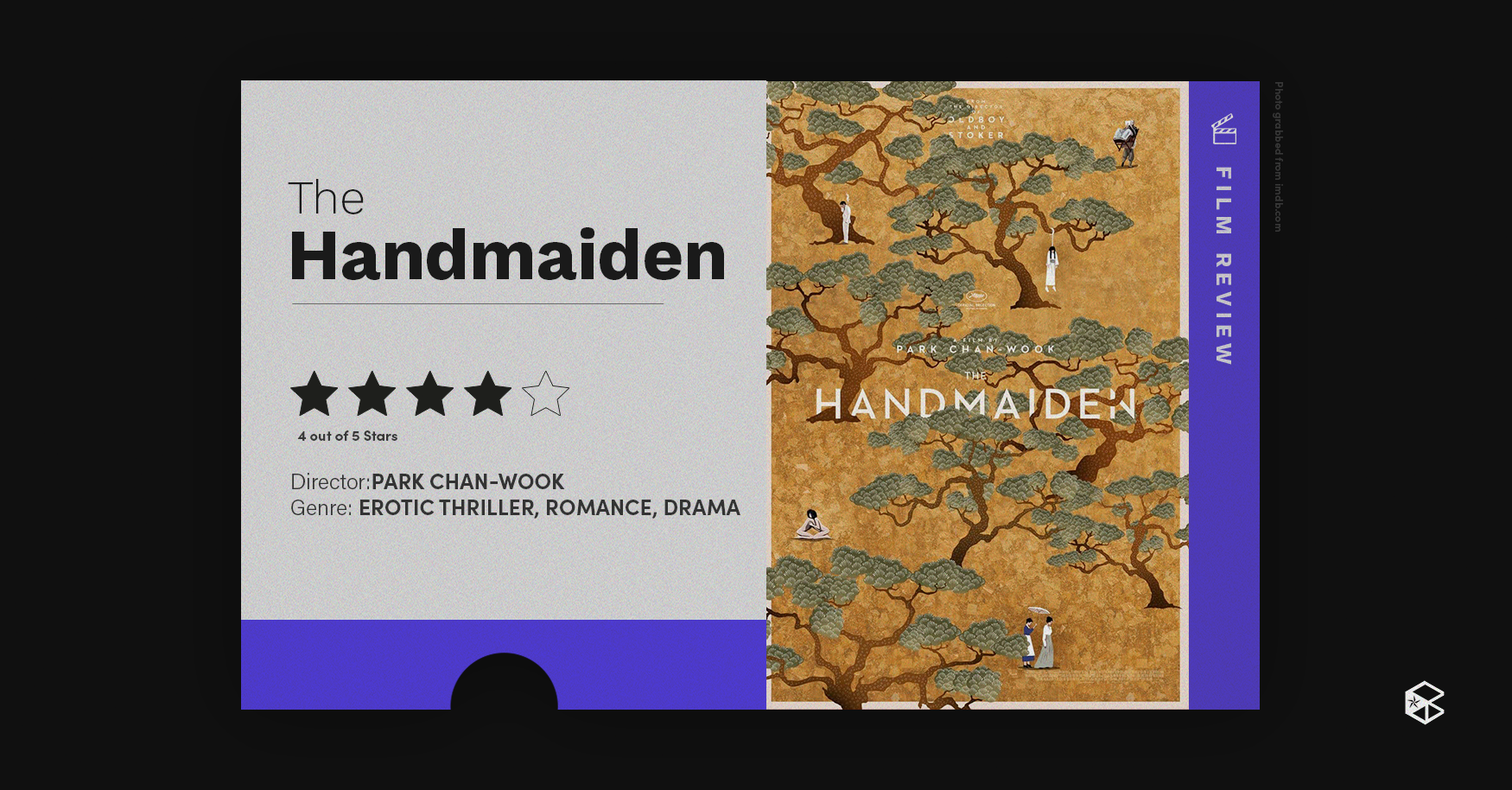 Layout by Ben Allie Antonio


In this erotic thriller from Oldboy director Park Chan-wook, a young woman Sookee (Kim Tae-ri) is hired as a handmaiden to Japanese heiress Lady Hideko (Kim Min-hee) who is secluded by a large countryside estate with her terrorizing uncle. But, a very unexpected blossoming of feelings arise when these two women spend most of their time together.

With the film's unpredictability being a factor in hooking the audience, a romance between two women of different backgrounds exemplifies the search for true and authentic intimacy. The overall seductive nature of the characters gives off so much tension and suspense that there's a constant battle between morality and ethics.

Told from different perspectives, the film's two-hour-and-forty-minute running time serves as an experience of observing a sexual encounter that dances like a painting.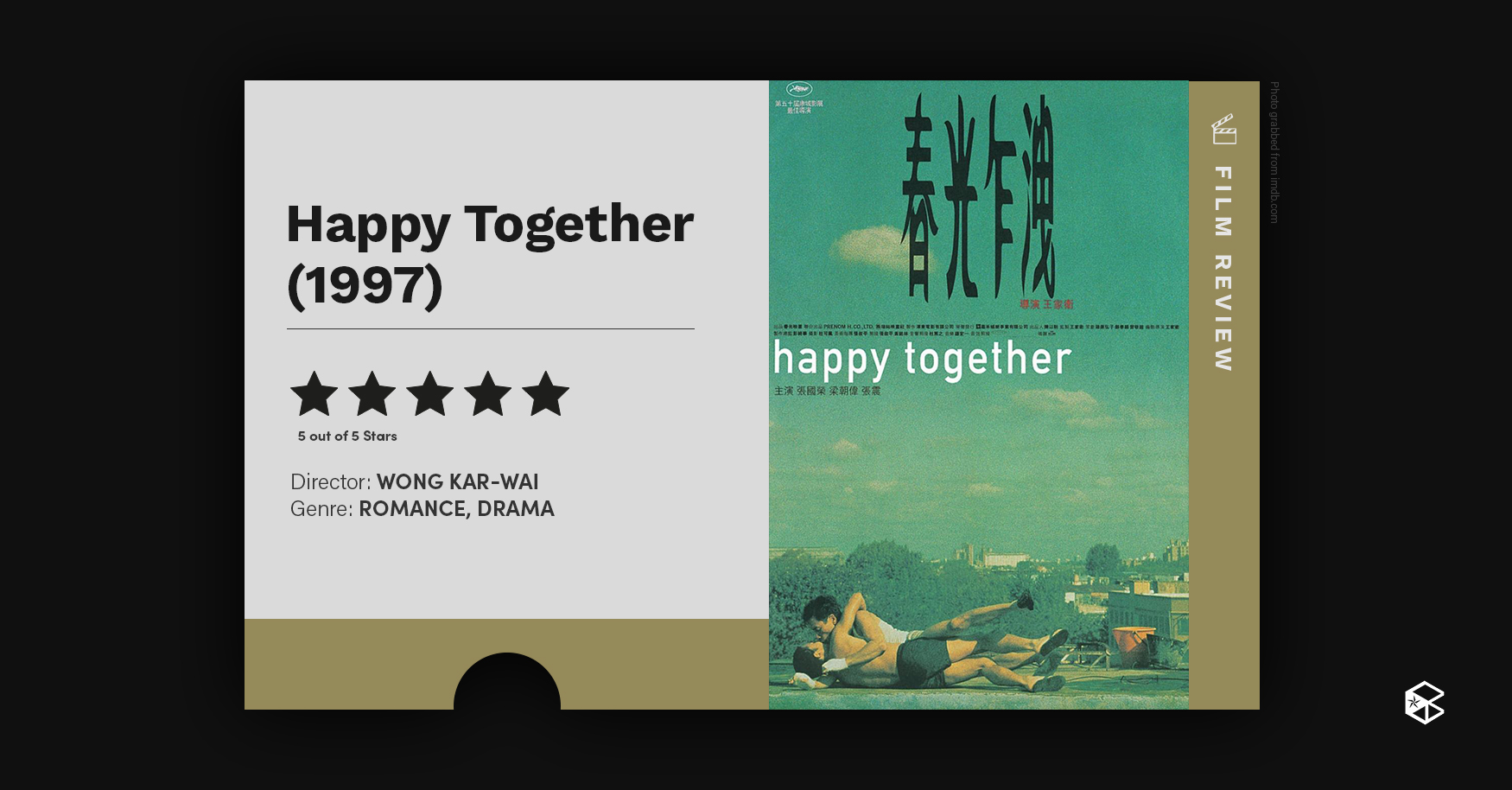 Layout by John David Miranda


Unironically titled Happy Together, we follow these two lovers see themselves from within as they grow apart and be lonely together.

Lovers Ho Po-Wing (Leslie Cheung) and Lai Yiu-Fai (Tony Leung Chiu Wai) move to Argentina from Hong Kong with hopes of searching for a better life. But their toxic and unstable relationship slowly turns into a nightmare for the both of them. Chinese auteur filmmaker Wong Kar-wai captures the complexities of a difficult relationship in an honest and humanistic manner.

Check out this film if you've adored the director's other films Chungking Express, In the Mood for Love, and Fallen Angels.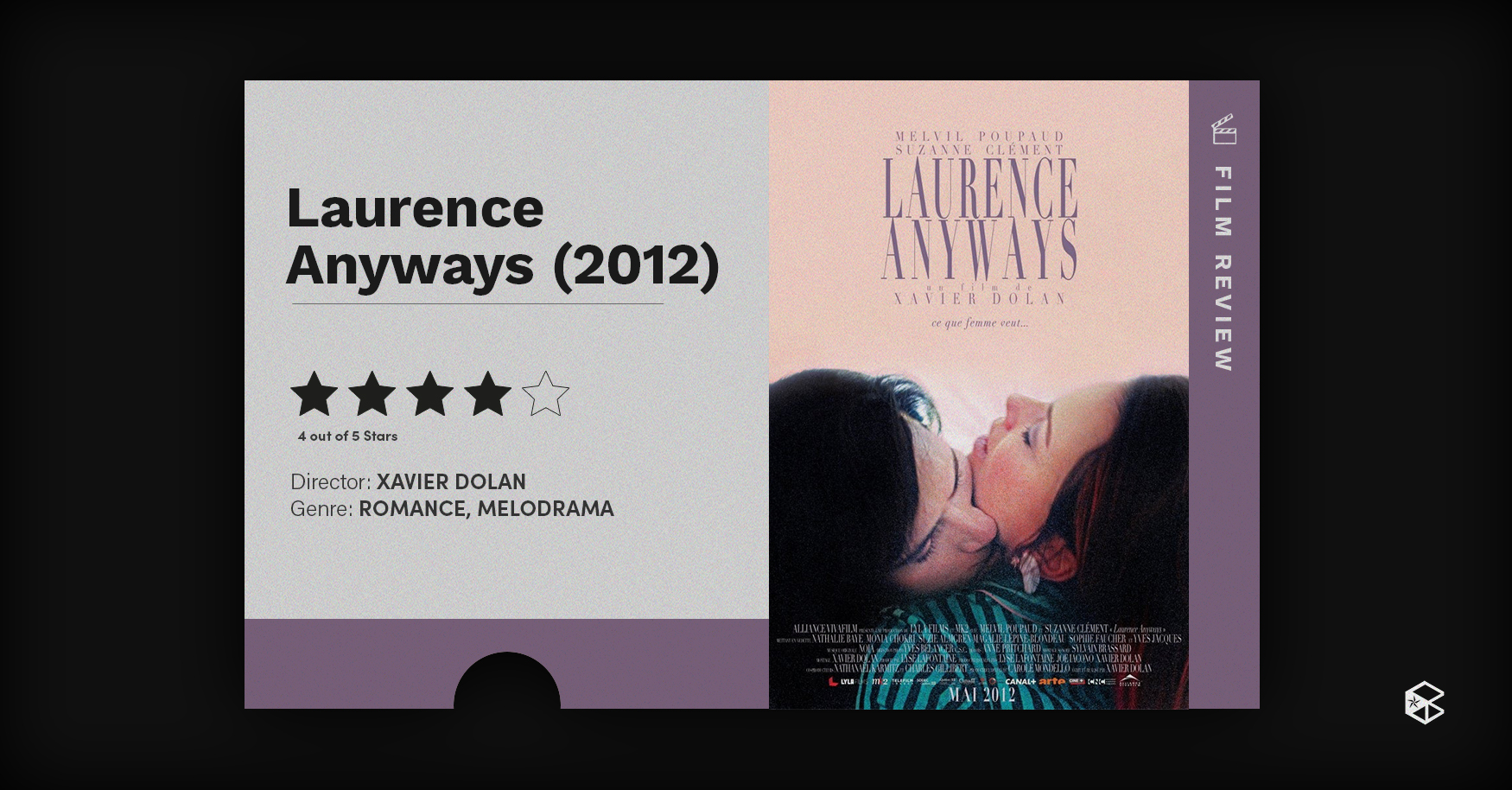 Layout by Hannah Lacaden


The third film from Canadian film director Xavier Dolan, Laurence Anyways follows 35-year-old novelist and literature teacher Laurence Alia (Melvil Poupaud) coming out on her girlfriend's (Suzanne Clément) birthday and identifying herself as a woman. The film tackles the harsh reality of prejudices from friends, families, and society.

On the other hand, in a beautiful and stellar performance from Poupaud, we get to see Laurence go through challenges and obstacles that the LGBTQIA+ community go through every single day. Despite their perseverance, the world is much tougher for them.

Having come out since his directorial debut feature I Killed My Mother, Dolan has expressed his identity through most of his films. The 2010s surely is Dolan's decade, but we're excited to see more from his young and illustrious career.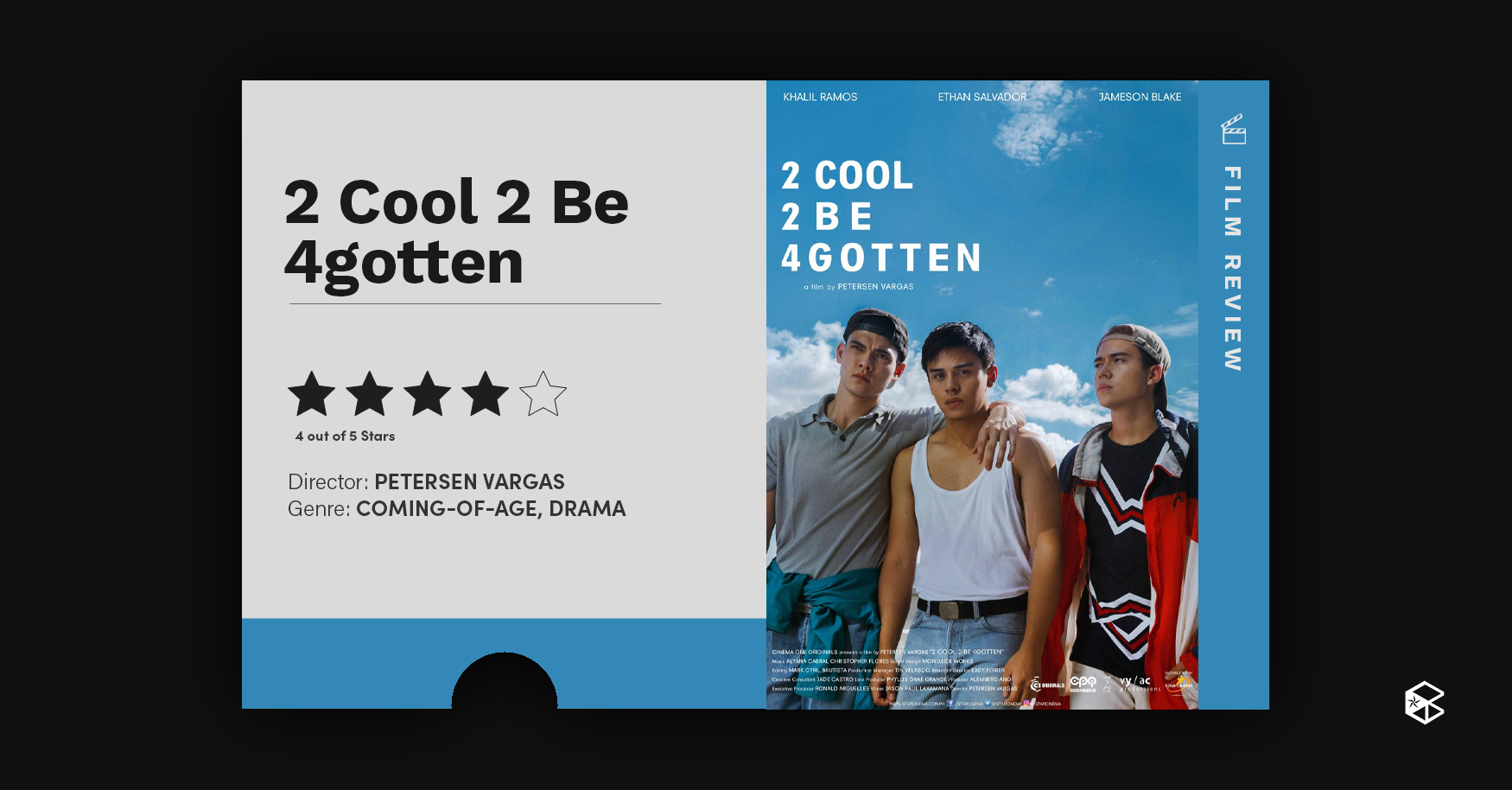 Layout by Jacob Banog


An intelligent but loner high school sophomore Felix (Khalil Ramos) befriends his two half-American transferring classmates, brothers Magnus (Ethan Salvador) and Maxim Snyder (Jameson Blake), and eventually creeps into their private lives.

Apart from the film's profound soundtrack which included "Okay Okay I'm Wrong I'm Sorry" from Filipino indie garage-folk band Ourselves the Elves, director Petersen Vargas' 2 Cool 2 Be 4gotten takes us back to the late 1990s with nostalgic tendencies.

This coming-of-age tale gives us a glimpse into a teenager's explorations of one's sexuality and dreams. Vargas' direction speaks so much from the heart that gives this film so much depth and wonder.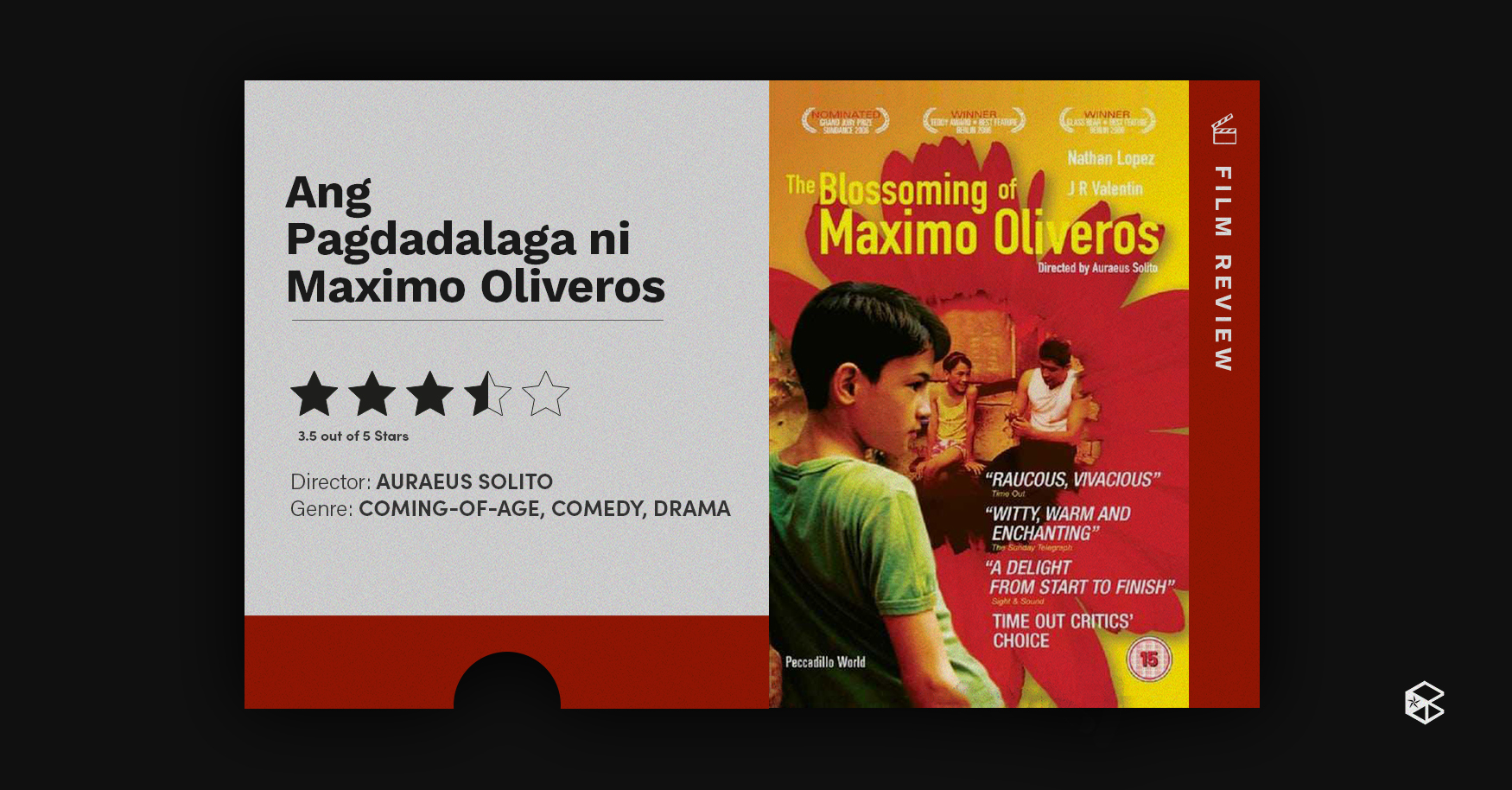 Layout by Andrea Vicencio


With themes of homosexuality and poverty, the film centers on an adolescent and the blossoming of his true sexual identity, as well as the grueling life living in Manila slums. 12-year-old gay teen Maxi (Nathan Lopez), who lives with his father and older brother, falls in love with a charming police officer Victor (JR Valentin), who investigates the family's criminal livelihood.

After premiering at the first ever Cinemalaya Independent Film Festival in 2015 and winning the "Special Jury Prize," the film gave birth to the renaissance of independent cinema in the Philippines.

An exploration of the many discoveries of a child under the difficult circumstances of crime, poverty, sexuality, and morality; Ang Pagdadalaga ni Maximo Oliveros is truly a very eye-opening piece from director Auraeus Solito.

As we near the end of Pride Month, let's continue to support the stories of our friends in the LGBTQIA+ community and demand proper representation in the media.

Happy Pride, everyone!