Classes resume in "Ang Red Dress ni Makisig," an interactive puppet show which premiered last July 23 on Facebook Live. This marks the first-ever online production of the College's AB Theater Arts (ABTHA) production house Sining LABinsiyam (SiLAB), together with the Quezon City Public Library (QCPL) and DLS-CSB Service Learning Unit.
The story starts in a classroom of elementary students, where Teacher Lourdes (Jiana Velasco) greets everyone and introduces a new student named Makisig (Arjay Rosales) donning a humble red dress on his first day. He then sits beside a girl named Luningning (Maureen Faye), whose strong spirit bonds them together.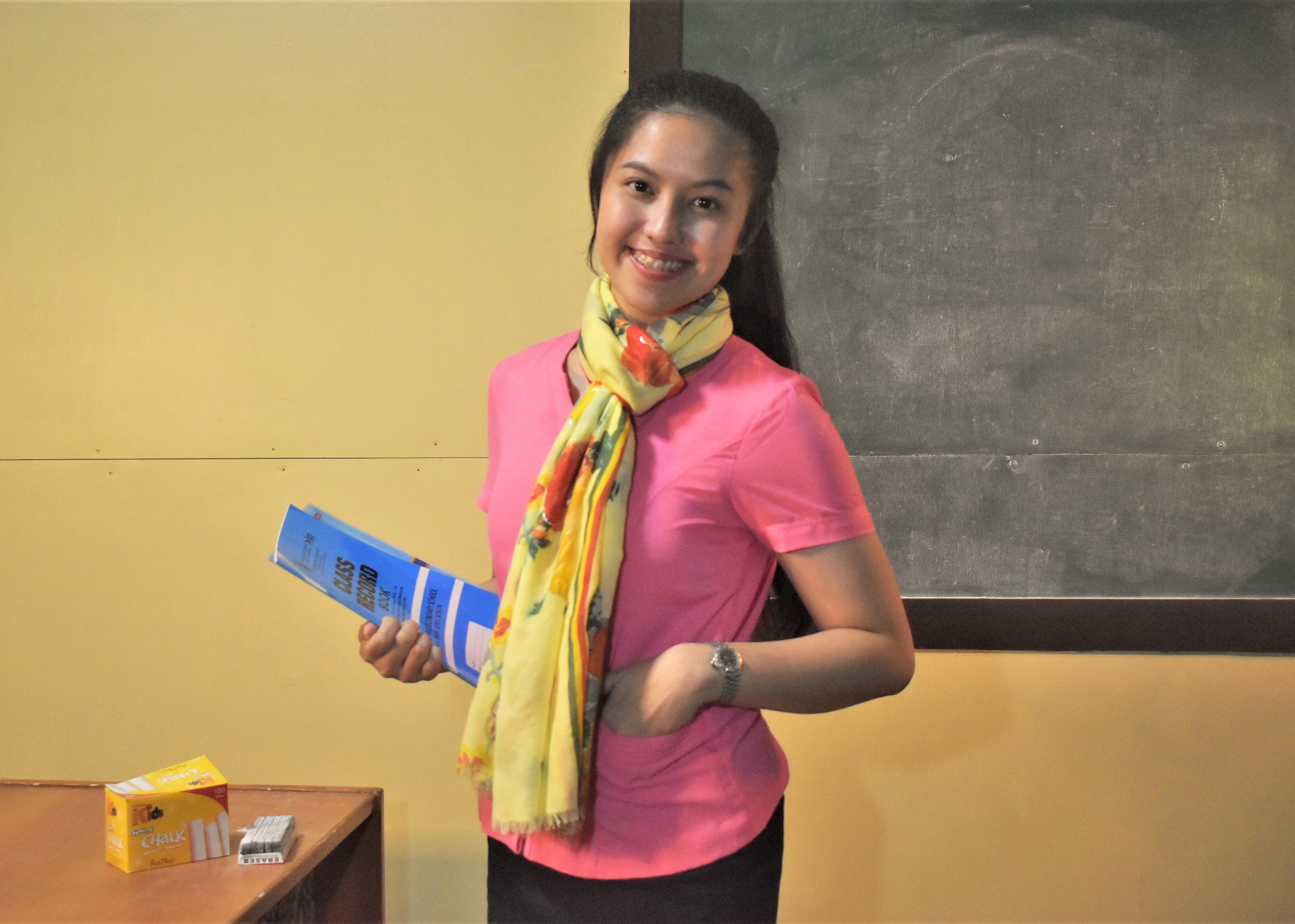 Directed by ID 119 director John Angelo Gamboa, what seems to just have been silly elementary teasing and whispering from other pupils in the show turns into something more striking than the aforementioned red dress. The dress Makisig has never felt bad for is challenged when he's faced with laughter by the students around him.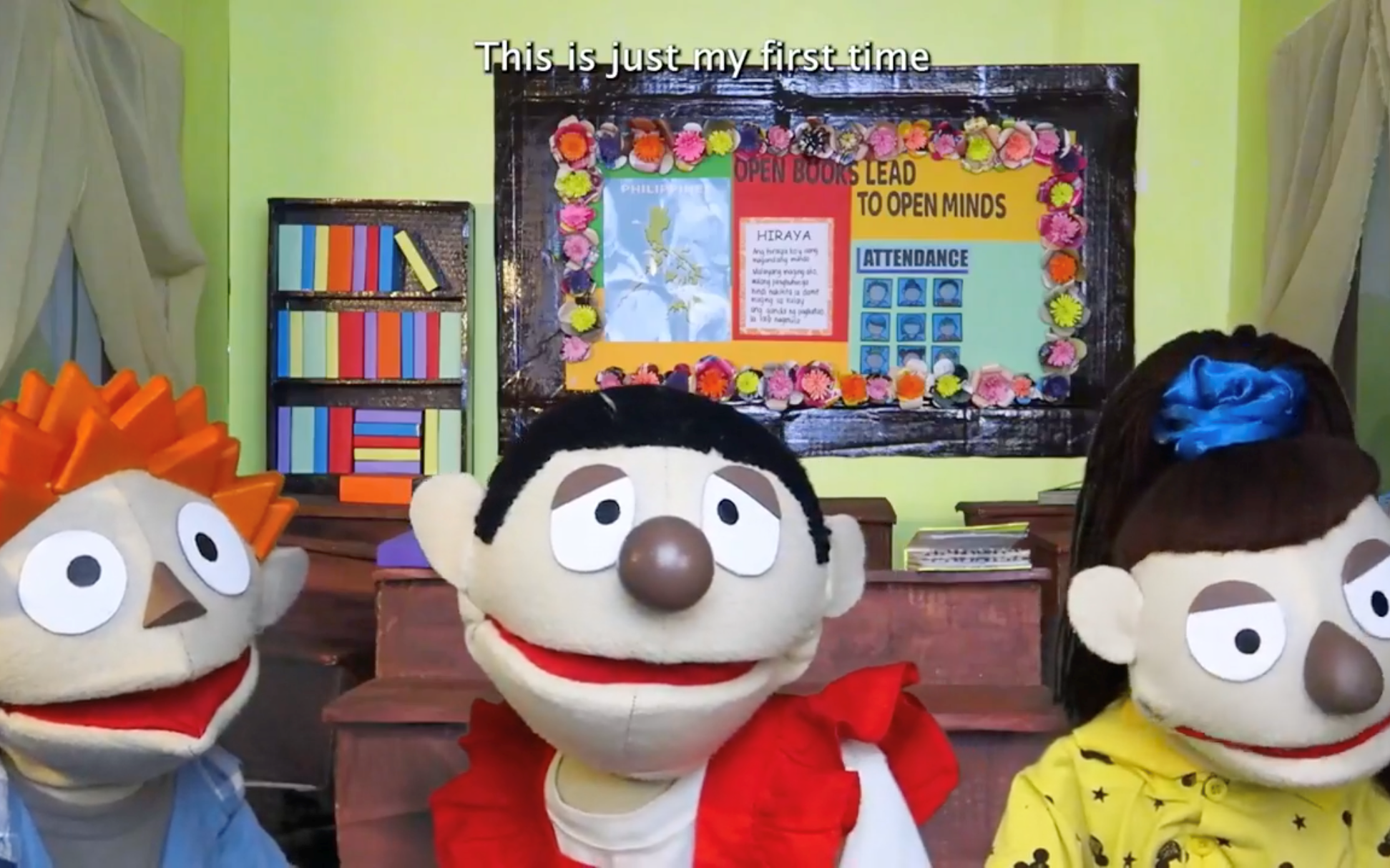 A sunny morning assembly
The play sets a wholesome and silly environment, welcoming the audience to a friendly space for any age. Each character has their own quirky personality that draws in a smile whenever they appear on screen.
Despite times when the puppets remained unanimated while delivering their lines, this did not take the audience out of the experience. Even the constructed set resembles the interior of a classic Filipino elementary classroom, just made tinier and cuter.
Even though the story was targeted towards children, the play didn't shy away from showing real emotions by dumbing things down. A tense bullying scene even happens when fellow classmate Agapito (Michael Hilao) turns the mood sour as the class follows with it.
Considering the crew had to follow guidelines and rules under the pandemic, the show's quality and production was not hindered at all, nor did it sacrifice its storytelling.
Arts and crafts and gender expression
The show presents a number of themes and messages all throughout the story, however, the heart of the show truly lies in the importance of gender expression. Other prominent themes such as respecting other people's happiness and expression were no doubt used as a way to understand the main theme itself.
Moreover, it's important to note that gender expression is entirely different from gender identity. Gender identity is how people perceive themselves, while gender expression, on the other hand, is how a person chooses to present themselves based on their behavior, appearance, name, and pronoun of choice to name a few. With the help of the cast and crew, the theme of gender expression is handled with much care and research, guided by professionals in related fields of study.
To resolve the story's issue at hand, both Agapito and Makisig learn something new by the end. Once they learn what it's like to be the one on the receiving end of the teasing and jokes, they form a better connection and understanding of each other.
Kids can be mean sometimes, but that's only because they're misguided. Furthermore, it doesn't mean that they can't learn from their mistakes and treat each other better. That's something we can all put to heart.
Don't miss the replay of Ang Red Dress ni Makisig, which will be available on Facebook until Saturday, July 31.
With pay-what-you-can available, you may also send your monetary support through GCash or send SiLAB a message through their socials: Facebook, Twitter, and Instagram for bank details.
GCash
Account Name: Geri Yzobelle Cruz
Account Number: 0929 0149 852