As we celebrate International Lesbian Day on Oct. 8, spend the day binge-watching films showcasing the diverse and inspiring stories of fearless lesbians. From surrealist auteurs to modern day horror gems, the diverse genre of films capture lesbian stories as integral to the story.
Check out our list of six films that feature lesbian women that not only drive the narrative forward, but serve as memorable characters to the story.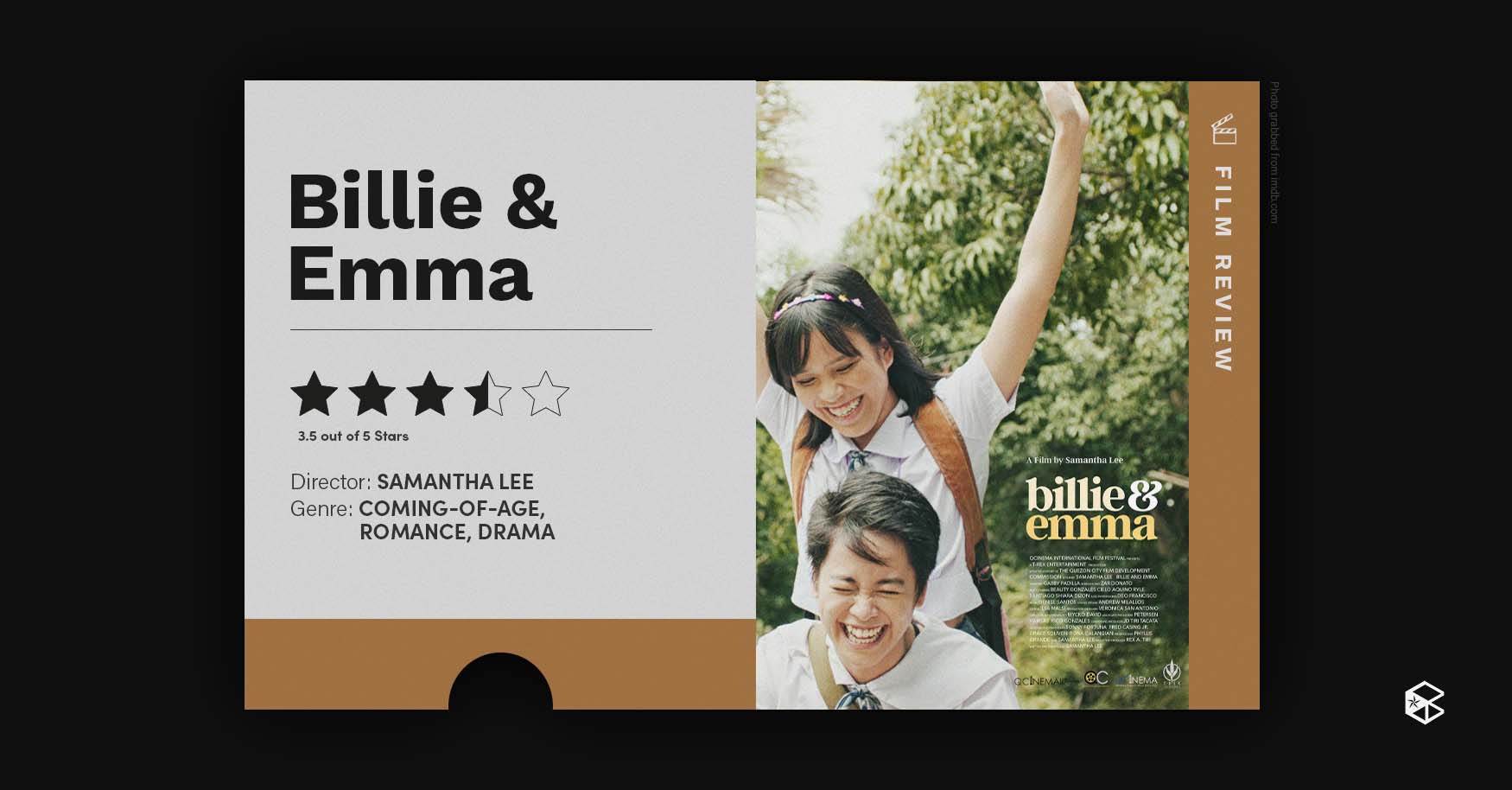 Set in the mid-90s, this LGBTQIA+ coming-of-age story from queer Filipina director Samantha Lee is a carefree perspective on love, life, and girlhood.
The film centers on Billie (Zar Donato), a troublemaker from Manila who is exiled to the province of San Isidro to live with her aunt (Cielo Aquino), the town's religion teacher. With hopes of turning her life around, she meets Emma (Gabby Padilla), a star student and a perfect example of a good daughter. Together, they soon fall in love and explore the journey of life through music.
With a carefree perspective and a lighthearted tone, the film's strength lies within the charming performances and a powerful stance that combats the perception of homosexuality and abortion as sinful acts by faith. On the other hand, casting a queer actor such as Donato for the role of Billie is definitely the right decision.
Sadly, Billie & Emma isn't currently available for streaming. Netflix Philippines, go do your thing!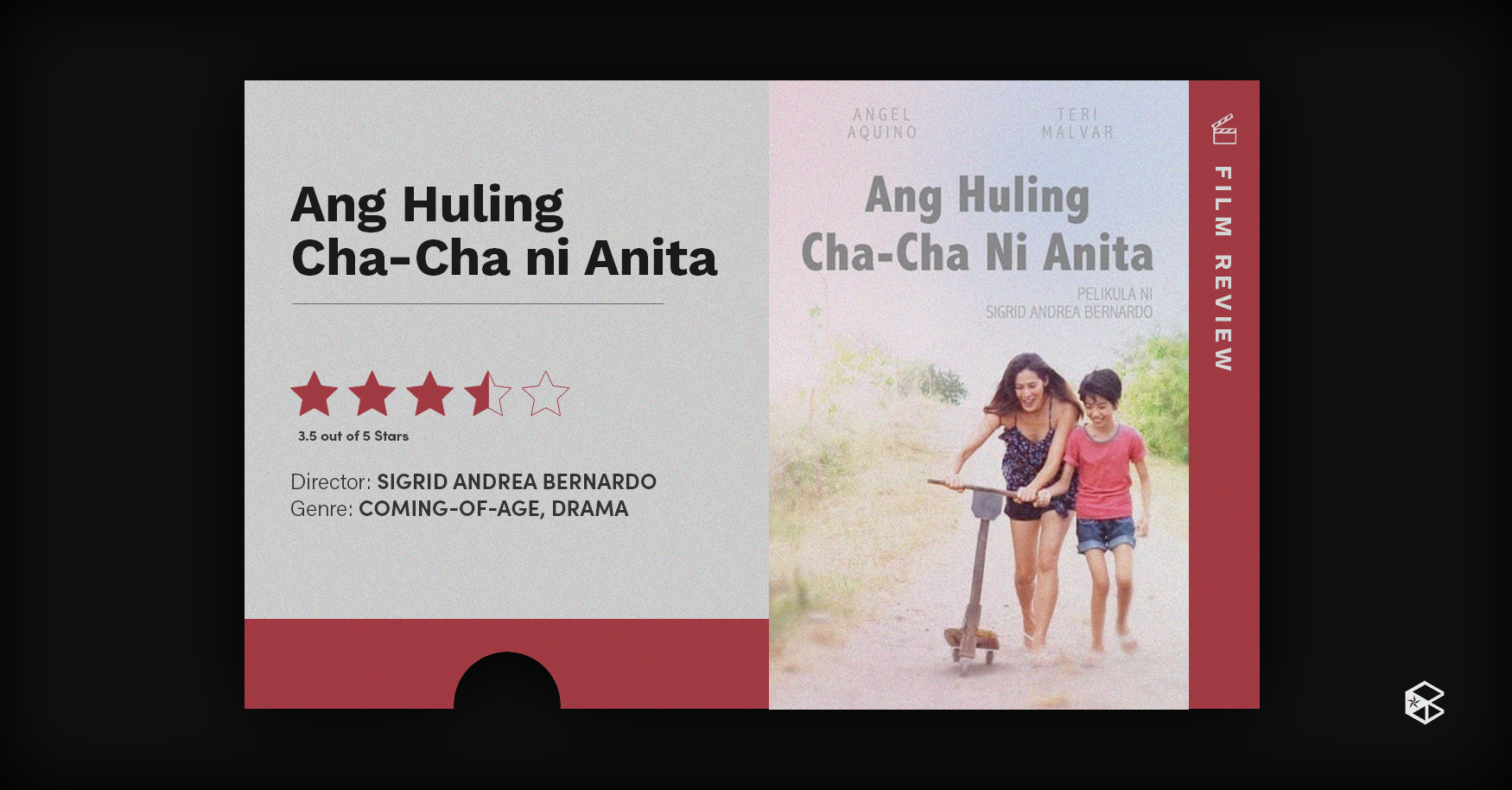 Filipina filmmaker Sigrid Andrea Bernardo crafted a one-of-a-kind coming-of-age story that breaks through the boundaries of storytelling girlhood.
Set in Obando, Bulacan, 12-year old tomboy Anita (Therese Malvar) falls in love with a much older woman Pilar (Angel Aquino). This pubescent crush gradually blossoms during the Fiesta of Santa Clara, with Anita exploring her own sexuality and identity.
Anita's curiosity and wonder brings life to the film that features themes of love, religion, and sexuality among other things. Touching on topics of taboo and the things not often discussed during our younger years, the film questions one's identity and sexuality as a woman at a young age. Despite the controversy that may arise, the film's eye-opening nature is something worth noting.
Ang Huling Cha-Cha ni Anita is currently available for streaming on the Film Development Council of the Philippines (FDCP) Channel with the monthly Php 99 subscription.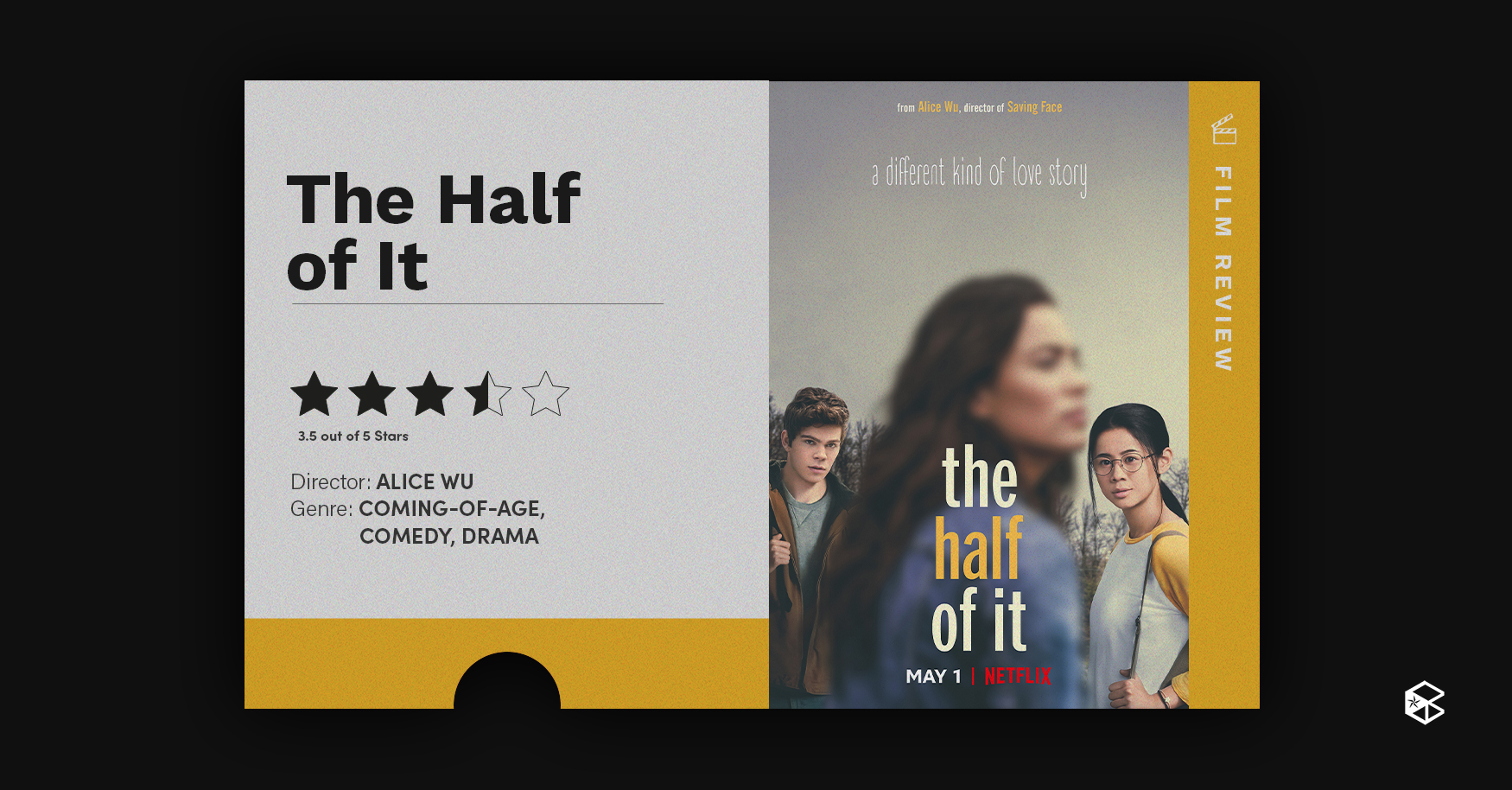 "A different kind of love story," Netflix's The Half of It is a modern retelling of the 1897 play "Cyrano de Bergerac" written by French poet Edmond Rostand.
The film follows introverted straight-A Chinese-American student Ellie Chu (Leah Lewis) who begins to write love letters on behalf of the school jock Paul Munsky (Daniel Diemer) for Aster Flores (Alexxis Lemire), a girl at their high school. But like Paul, Ellie also secretly admires Aster and the two find themselves connecting and learning more about love.
The film's strong suit focuses on a lesbian woman who's also an immigrant in another country as she goes on a journey of self-acceptance and a mature understanding of love and relationships. On the other hand, the film doesn't over sensationalize the idea of lesbian relationships.
The characters are able to breathe outside relationships and begin to delve deeper into their personal endeavours. There's more to romance that love and life can co-exist with the idea of being happy with oneself and loving from afar.
The Half of It is currently available for streaming on Netflix.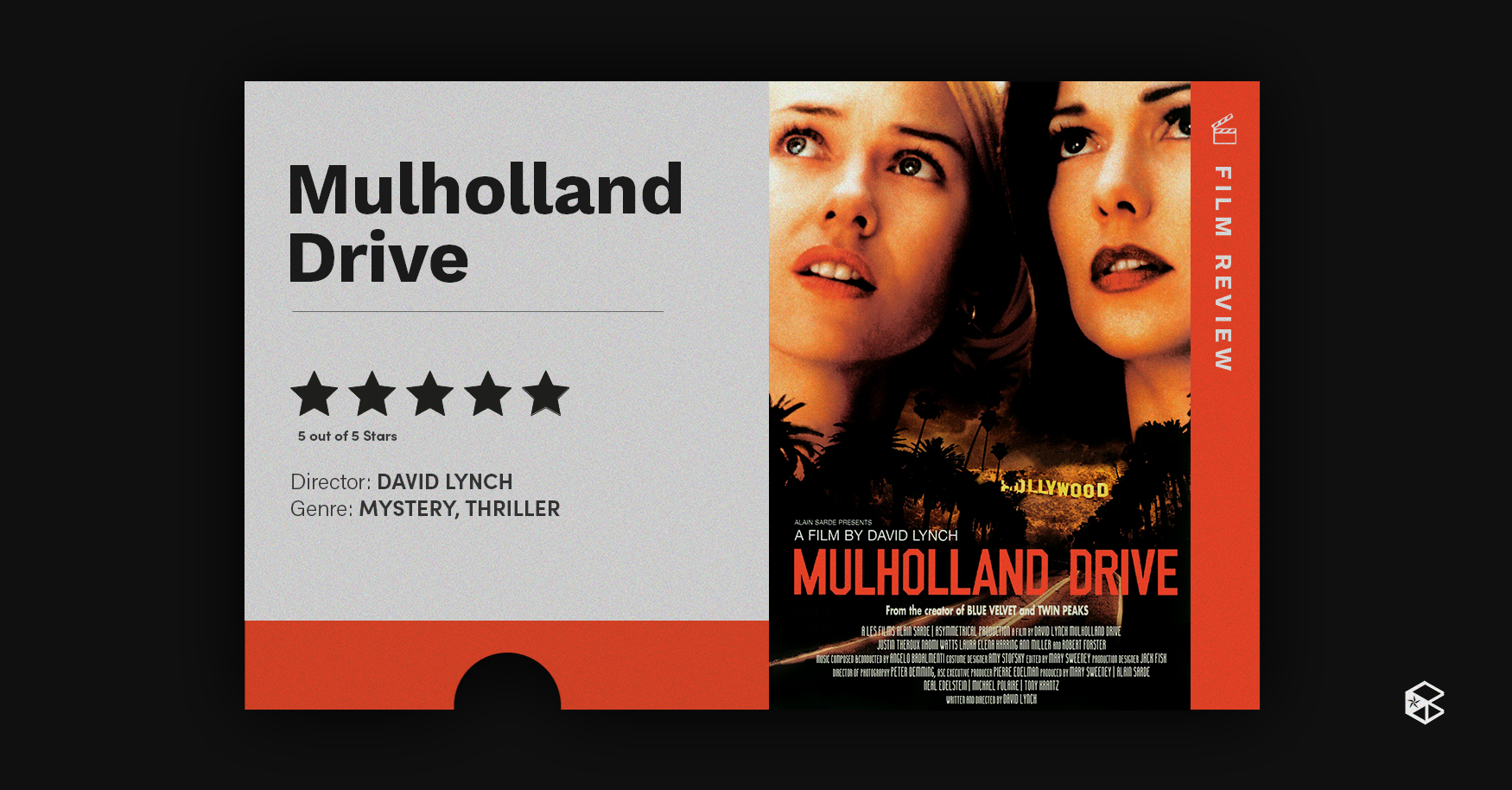 From surrealist master filmmaker David Lynch comes a mind-bending neo-noir thriller that features an unrequited lesbian relationship. Considered as one of the all-time greats in Lynch's filmography, the surrealistic nature along with the sort of subtle lesbian theme is one to check out for.
The film is set in dreamy Los Angeles and follows Rita, a dark-haired insomniac (Laura Harring) as she wanders the streets of LA after a car accident. She takes refuge in an apartment with the help of Betty (Naomi Watts), an aspiring blonde actress. Together, they attempt to solve the mystery of Rita's accident and true identity as they encounter the peculiarity of what comes their way.
While Lynch depicts the clichés of stock lesbian characters with Rita posing as the femme fatale and Betty as the school girl, the film focuses on a bewildering lesbian relationship in Lynchian surrealist fashion.
Mulholland Drive is available for streaming on Hulu.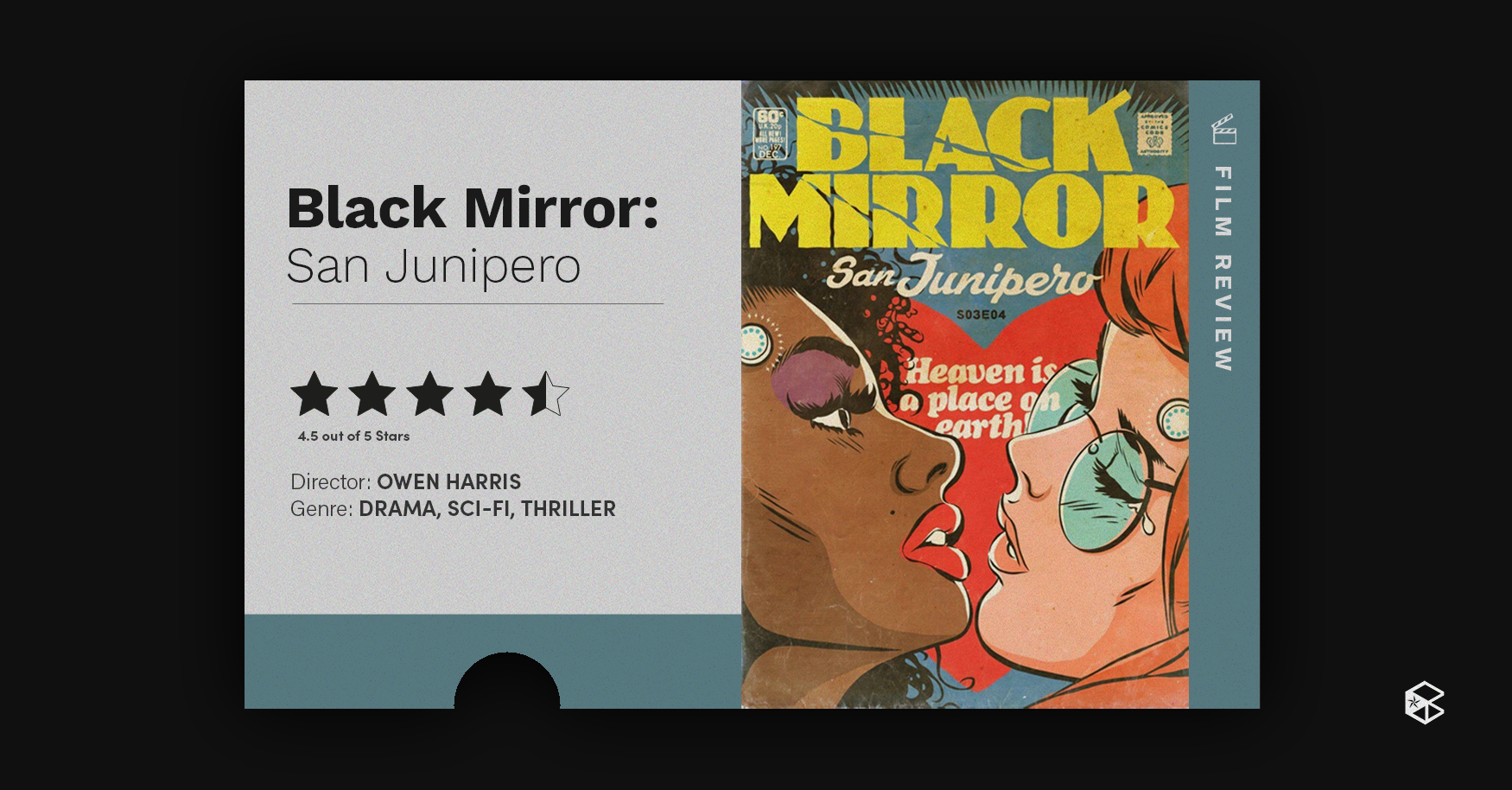 It's 1987, welcome to San Junipero! A fan-favorite episode of the hit British science fiction anthology series "Black Mirror," is the fourth episode of its third season "San Junipero."
Set in a beach resort town of San Junipero, the episode follows a shy young woman named Yorkie (Mackenzie Davis) as she meets the outgoing party girl Kelly (Gugu Mbatha-Raw). The town is part of a simulated reality where the deceased can live in and the elderly can pay a visit. Living through different realities, we get to experience their blooming relationship develop across different eras and time periods.
Packed with a memorable 80's soundtrack with Belinda Carlisle's "Heaven is a Place on Earth," this episode is one for the feels of those in homosexual relationships. The portrayal of lesbian characters depict a story that doesn't have to be tragic. This highly optimistic episode is a contrast to the dark and serious themes of the majority of the episodes in the series.
All five seasons of "Black Mirror" are currently streaming on Netflix.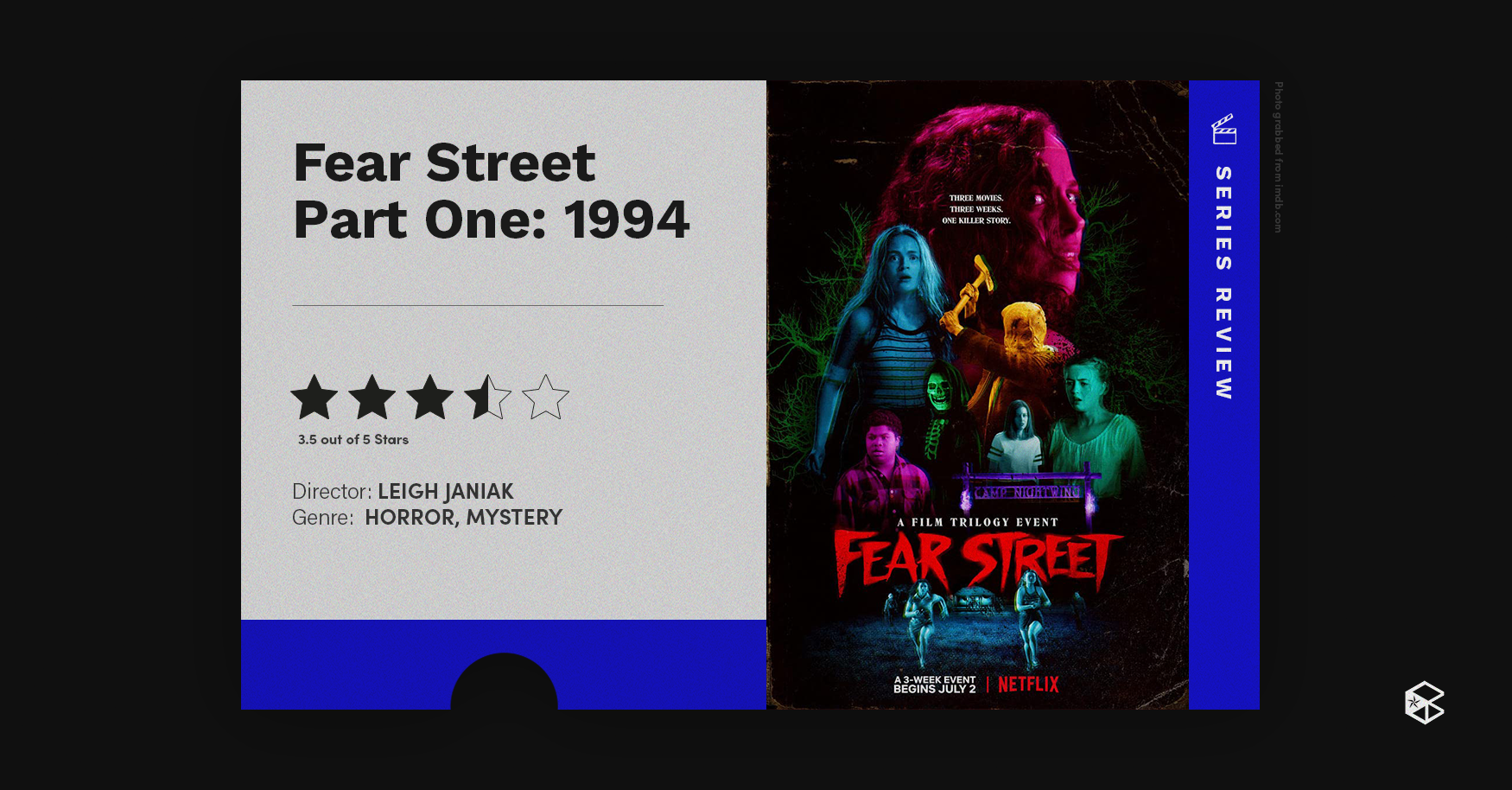 Set in 1994, the film kicks off the trilogy following a group of teenagers in Shadyside terrorized by an ancient evil of Sarah Fier that has plagued the notorious town for centuries. Deena (Kiana Madeira) teams up with her friends, along with her ex-girlfriend Samantha (Olivia Scott Welch), to solve the series of brutal murders.
At first, it may not seem like Deena and Sam's dynamic relationship is integral to the story. But over time, we get to see the depiction of the rocky road in their relationship as normal. Like a typical heterosexual relationship, these women go through their respective problems and feelings that are normal for any human being.
Furthermore, as far as the slasher film genre goes, stock characters often include Asian, African-American, and members of the LGBTQIA+ community who are often killed off and serve little to no purpose in the story. But in the entirety of the Fear Street trilogy, this relationship is showcased as vital and memorable in a myriad of ways.
Don't miss the beginning of an amazing teen slasher trilogy with Fear Street Part One: 1994 currently streaming on Netflix.
Supplementary recommendations:
Portrait of a Lady on Fire