ID 106 Culinary Arts alumnus Ryan Morales Reyes, more popularly known as viral chef and YouTube content creator Ninong Ry, shares what makes food and cooking essential in our healing from illnesses with his "Trangkasoup" food remedy recipe.

In the midst of the COVID-19 pandemic, Ninong Ry found out that people wanted to learn how to cook food that was delicious, nutritious, filling, and, most especially, easy to make on your own. Creativity strikes and that's when the idea of making food perfect for remedying illness: the "Trangkasoup," a remedy for flu.


The cook and the content creator
In an interview with The Benildean, Ninong Ry only wanted others, especially his so-called inaanaks, to define what makes his channel unique from many cooking channels on Youtube. For many people, Ninong Ry's relaxed and funny personality accompanied by simple yet delicious recipes is what people love and go after.

After the closing of their family's business due to the pandemic, Ninong Ry returned to cooking and rekindled his passion. He became a full-time content creator when one of his videos got flooded with more views than usual, pushing this new career center stage.

"Ang primary reason ko kung bakit ko ginagawa ito [cooking] kasi masaya talaga ako [rito]," he shared how the pandemic hasn't really impacted his cooking apart from buying ingredients. It was under the safe comforts of the indoors where he does most of his cooking vlogs.


You are what you eat
Despite the pandemic not hindering his cooking for the most part, he thought of a way for Filipinos to get their sources of Vitamin C other than medicine. "Hindi naman tayo pwedeng lumaklak lang ng calamansi juice," he jokingly added. Thus, enter the "Trangkasoup" recipe.

For Ninong Ry, the importance of staying healthy while also enjoying what you eat is very important.

"Kapag masarap ang kinakain mo, hindi iyon nakakadagdag ng stress na dinadala ng katawan mo, kasi may sakit ka na nga." To him, this only improves the patient's appetite. "'Pag wala kang energy, 'pag wala kang kinakain, mas mahihirapang magrecover ang katawan mo."

Although, it was also more important to learn the skill of cooking "kasi malaking sampal sa realidad sa mga young [professional] na nabubuhay lang sa deliveries noong kinailangan na nilang magluto nang mag-isa," he later mentioned. The "Trangkasoup" recipe is only the beginning of learning how to cook food that's both healthy and fulfilling.


Trangkasoup to taste

All three versions of Ninong Ry's trangkasoup are fortified versions of other soups, perfect for the sick patient to eat without sacrificing flavor while helping with a speedy recovery. With the common ingredients of coconut water, chicken stock, leek, ginger, and malunggay leaves, these recipes are sure to help a rainy day feel better.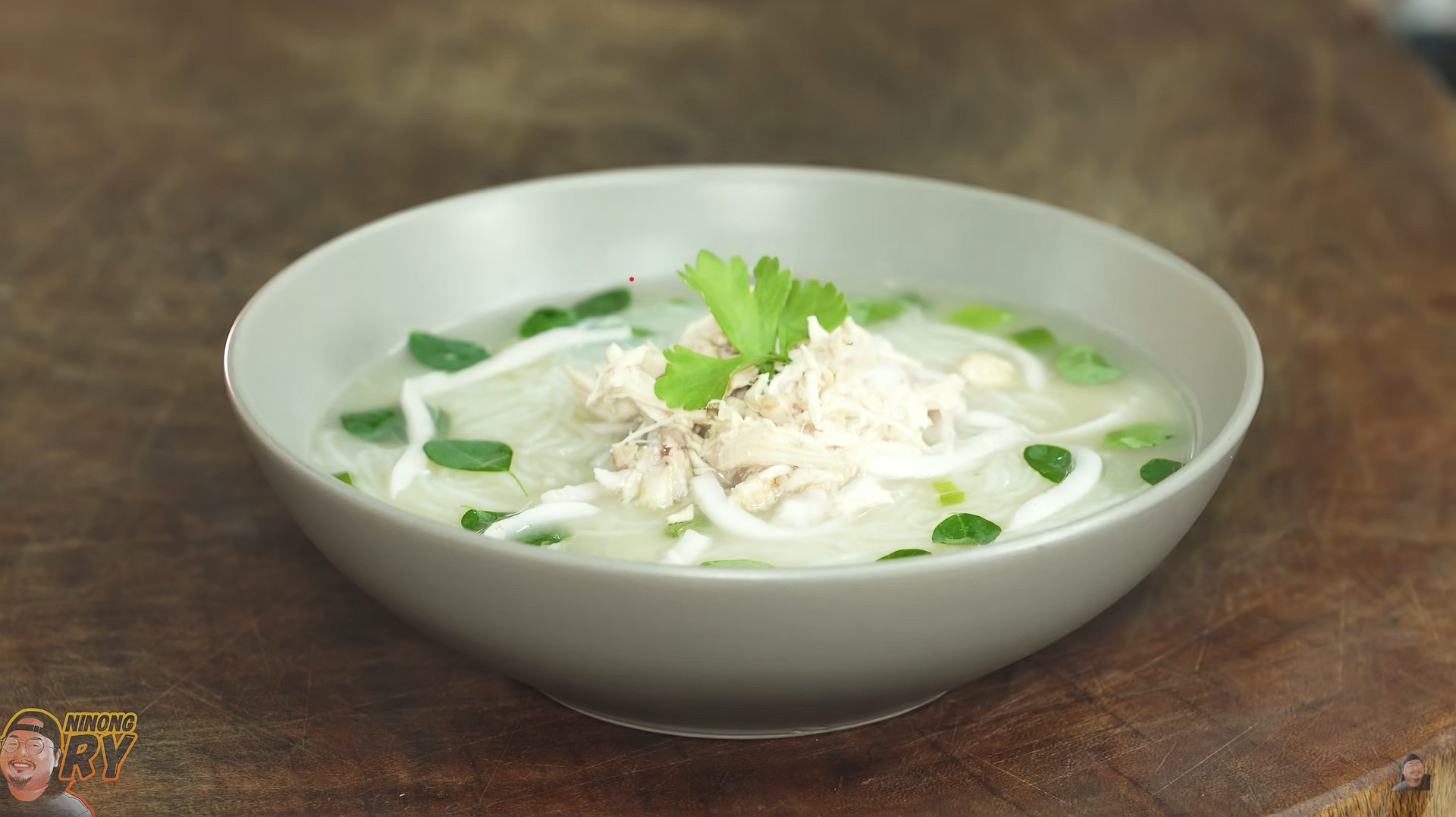 The simple sotanghon noodle soup but with more of a sweeter taste from the coconut water addition. It boasts less oils and more complexity. The shredded coconut meat's sweetness contrasts with the added spice of leeks and ginger, as well as the savory bite of chicken.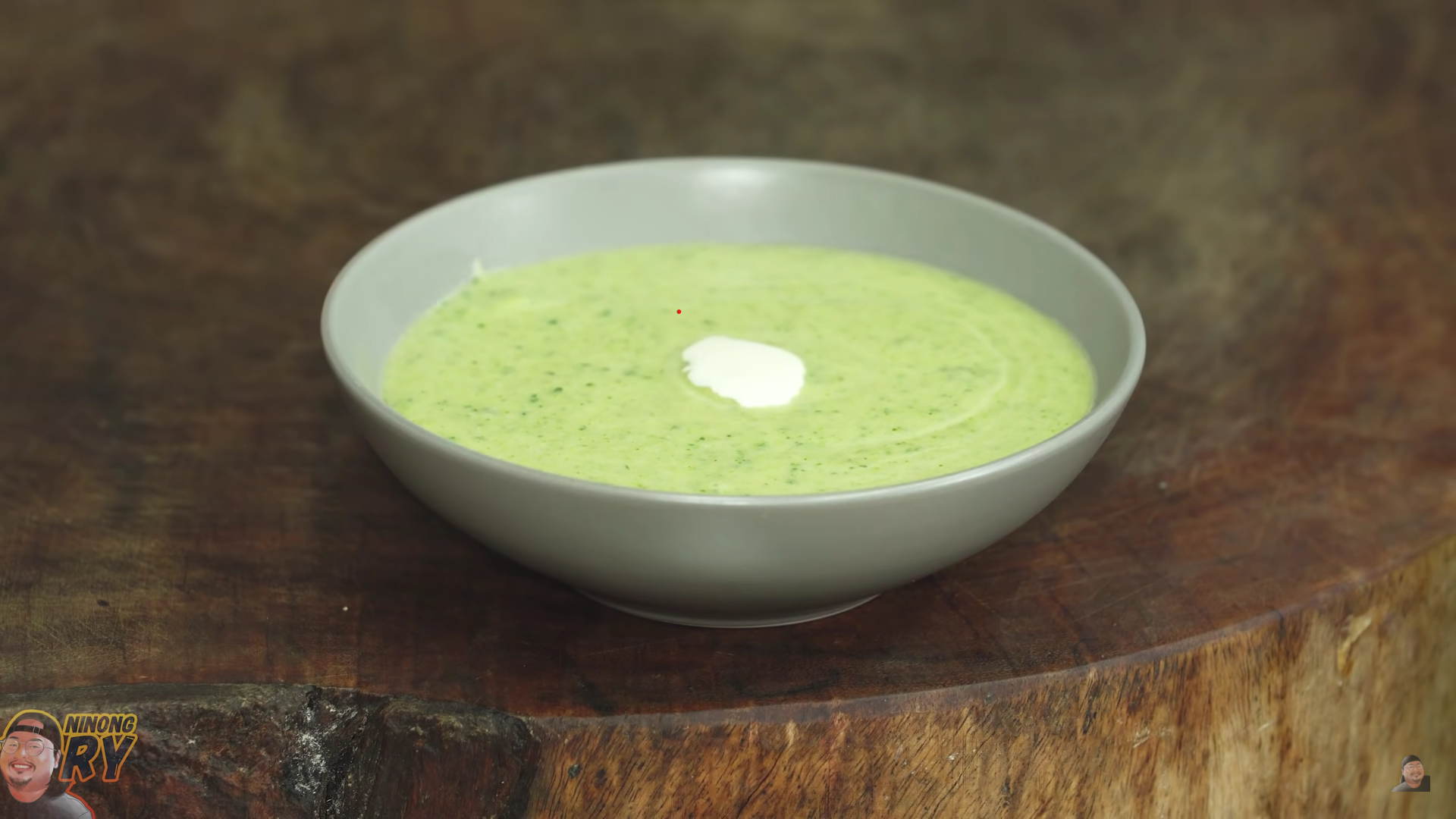 It's important to remember that cream is only safe for sick patients, if used in moderation. This soup maintains the creaminess and sweetness of a classic. Garnished with paprika and more cream, it has an extra layer of smokiness as well.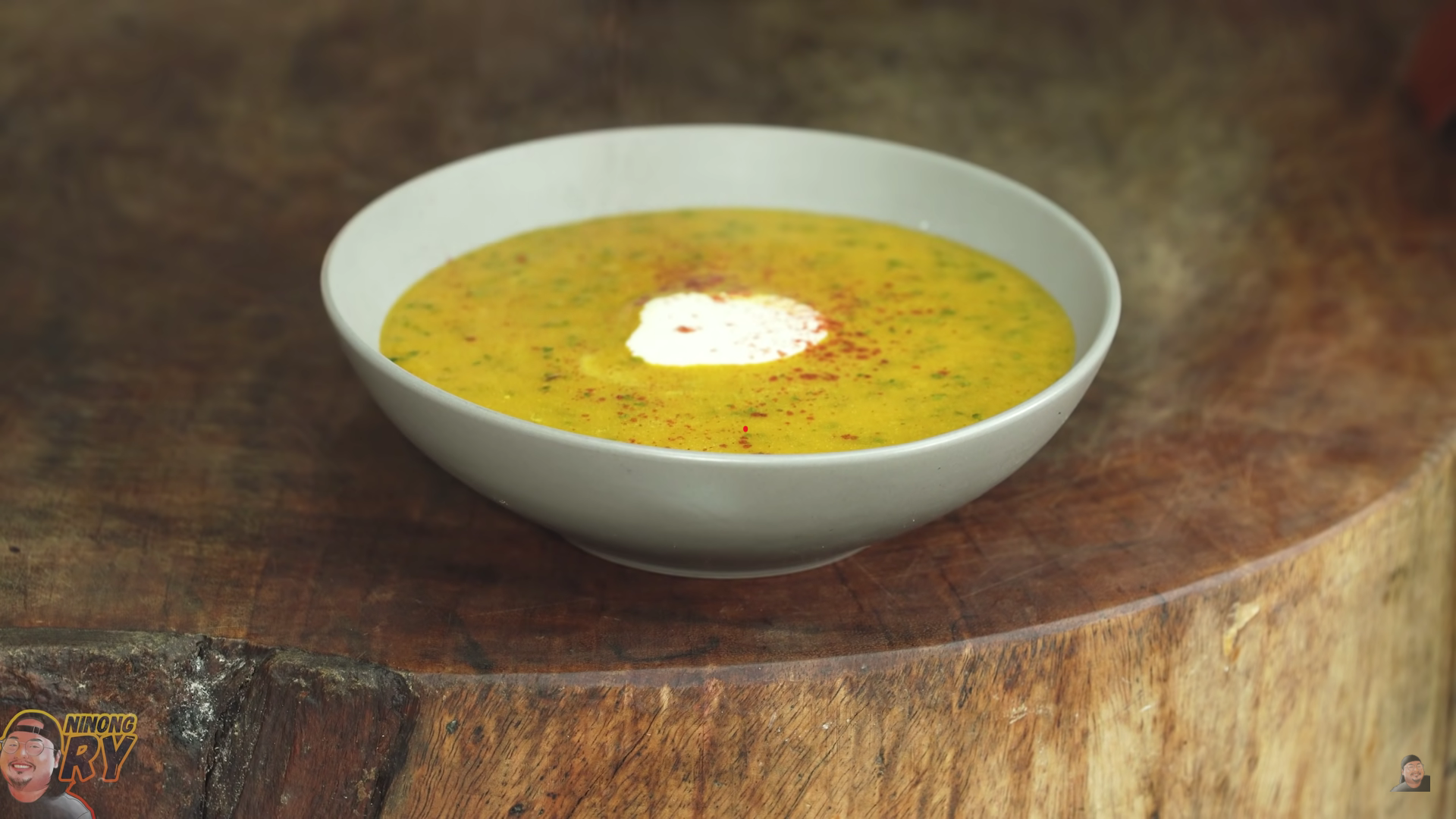 By using kalabasa and carrot, the nutty soup is meant to deliver the same classic while remaining extremely healthy and delicious. It includes roasted bell peppers and the same smoky taste from that small pinch of paprika.

Ending on a sweet note, Ninong Ry shared his advice to everyone who wants to learn how to cook in the pandemic.

With all the information we have in our fingertips, all we need to learn about food is just a spoonful away. "Be open enough to try new things," he shared. "Mag-try lang tayo nang mag-try" and if it doesn't work out, "hindi man naging successful 'yung luto mo, natuto ka naman. So, hindi ka parin naman talaga talo."

Calling all inaanaks! Check out more of Ninong Ry's "luto-luto lang" content on YouTube.