Korean lip tints are often a gateway to makeup for hesitant individuals, providing a fun and easy way to spice up your look. The range of colors and affordable pricing make it a staple in anyone's makeup pouch.
Lip tints are a cute introduction into the world of beauty and a go-to product for any occasion, be it hot summer's day or a post-break-up event. It's a time capsule back to our dark past of unsure hands and crooked beginner strokes, also while being the future of makeup, replacing the classic lipstick with its improved formulas and wide selections.
Their new formulas also make it possible to create lip styles like gradient lips, full coverage lips, and diffused lips using the same products. From creating plumper-looking lips or a natural-looking flush, lip tints offer the perfect amount of versatility to your makeup bag. Korean lip tints have since seen a rise in sales during the pandemic due to the influence of Korean makeup trends and the need for long-lasting and transfer-proof lip products. The sheer volume of products in the market paired with their aesthetic advertising and unique packaging ensures the right tint for anyone.
Here are some of the best Korean lip tints in the market you should look out for!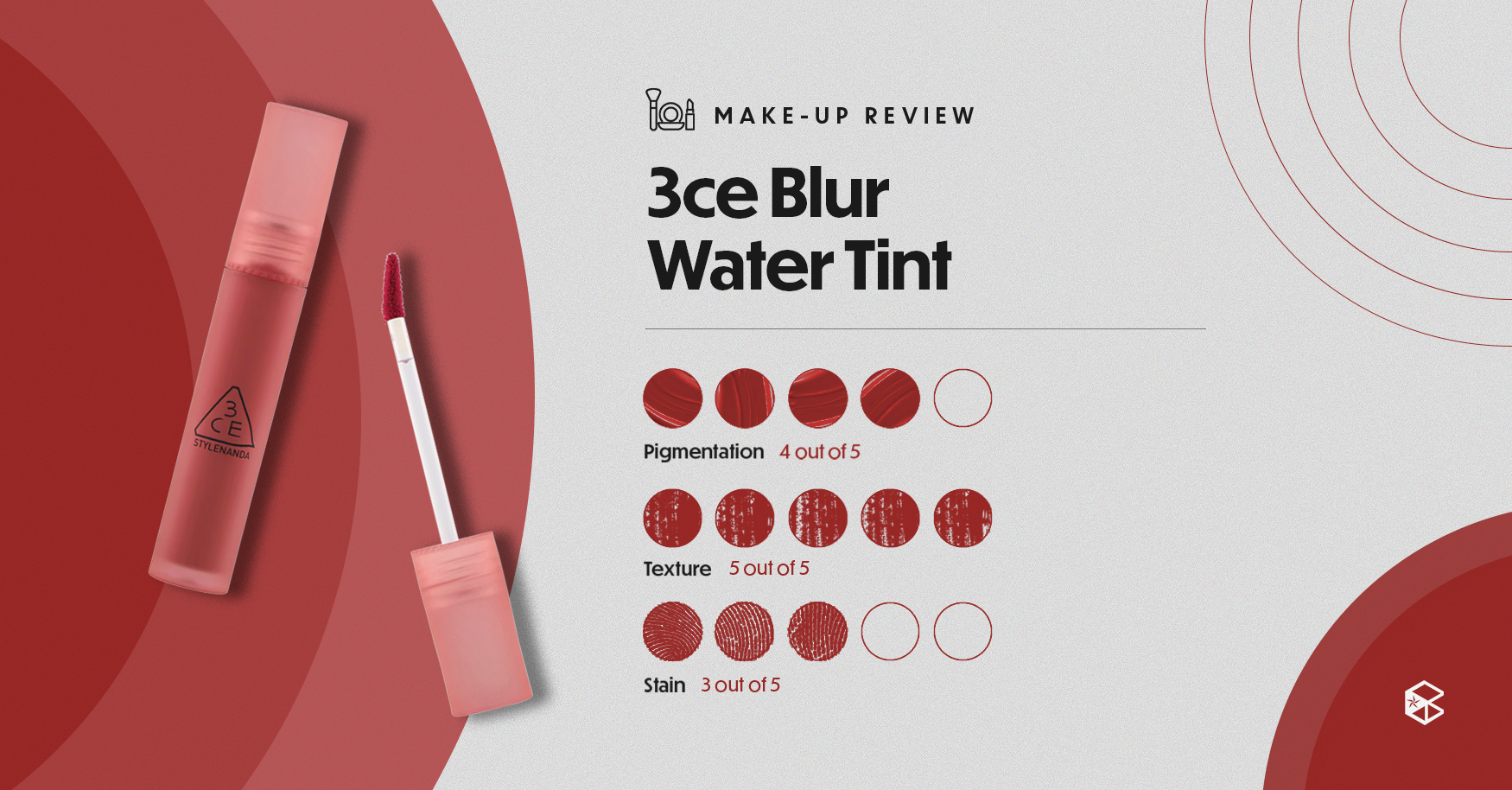 3CE Blur Water Tint
The 3CE Blur Water Tint goes on sheer but can easily be built up with a few more swipes. True to its name, it blurs the lines of the lips and dries down to a soft matte finish. The tint has a comfortable "pillowy" texture that needs reapplication from time to time. The formula may feel drying so it is recommended to use a lip balm beforehand.
The Blur Water Tint has 17 available colors perfect for any season. The product can be found at their official shop on Shopee.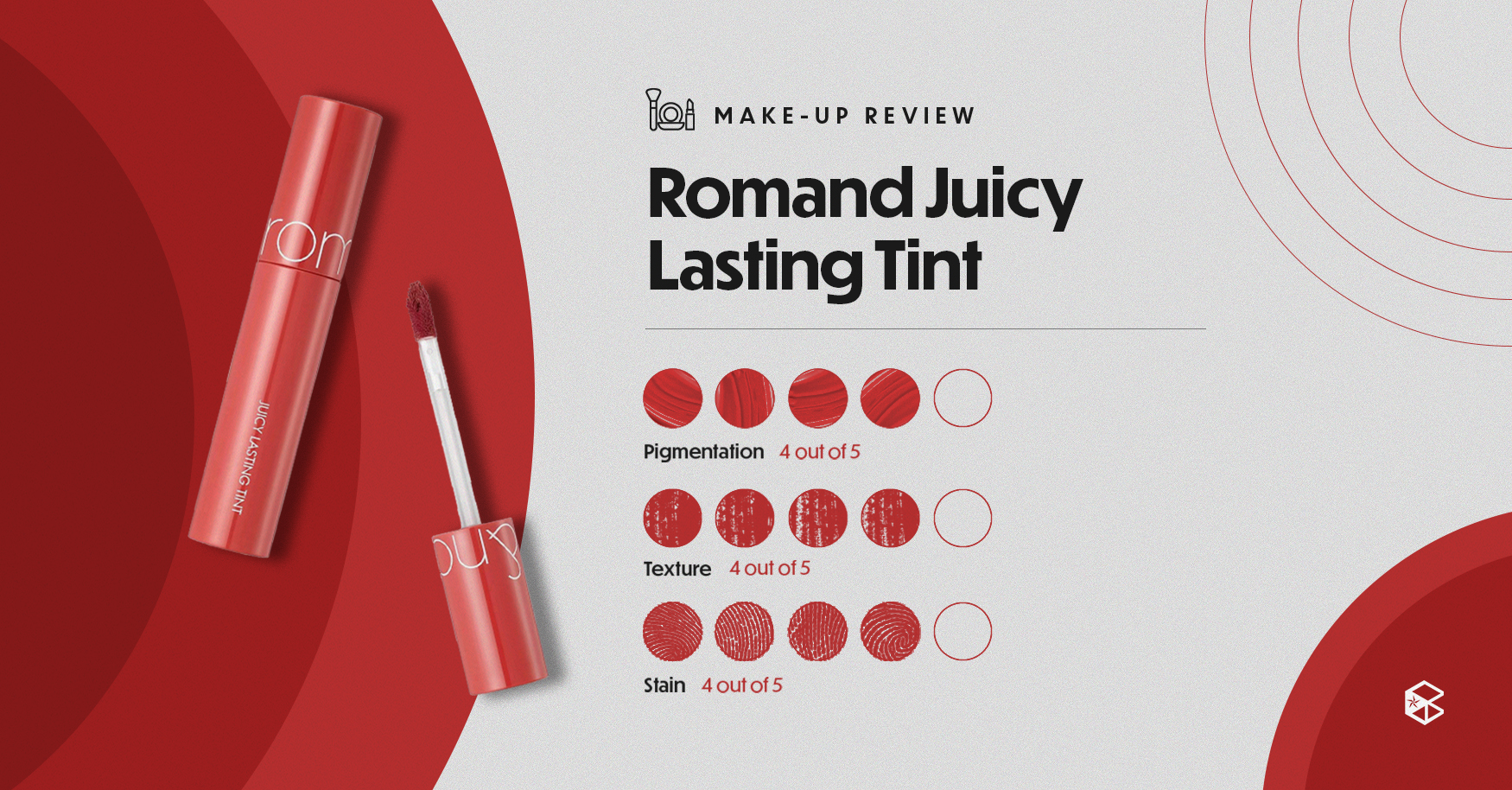 Romand Juicy Lasting Tint
Romand's signature Juicy Lasting Tint is a fan favorite for its pigmentation and stain. The stain, packed in a glossy tube telling of its well-loved finish, reveals a thick formula with the aroma of strawberry and alcohol. The lip tint glides smoothly on the lips and gives a flattering glow. While initially moisturizing, the product leaves your lips dry with a slight stain after some wear.
The Juicy Lasting Tint line is Romand's largest lip collection with 28 fruity colors ranging from my-lips-but-better (MLBB) colors to loud summer-like tones and deep magenta shades.
Romand's Juicy Lasting Tint is perfect with all the qualities of the classics and is a go-to choice for any occasion. Imagine vanilla ice cream pumped with real vanilla beans; you won't find a more authentic lip tint anywhere else.
Learn more about Romand on their official social media platforms and find the Juicy Lasting Tint on Shopee.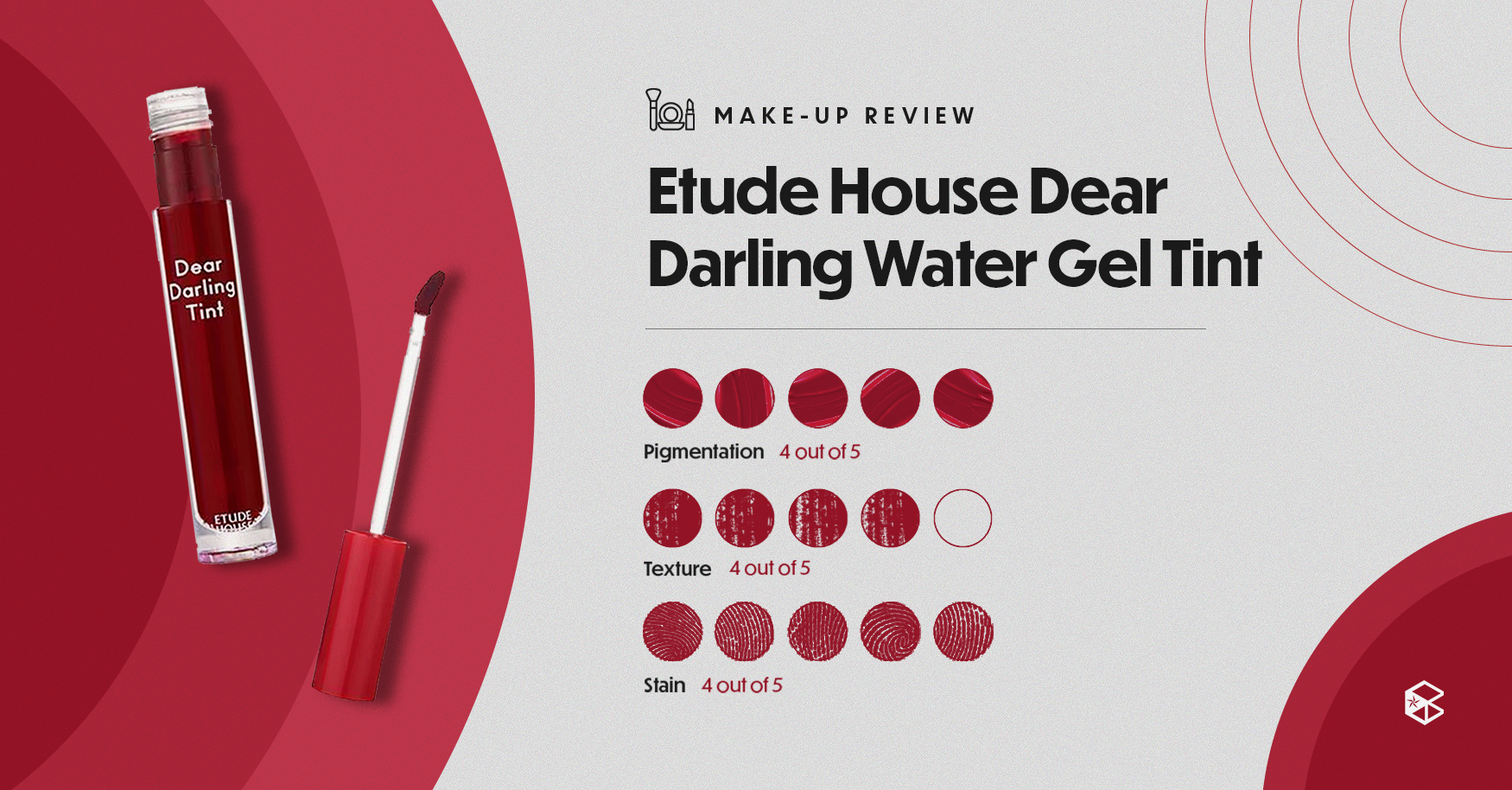 Etude House Dear Darling Water Gel Tint
The Etude House Dear Darling Water Gel Tint comes in a clear case revealing its gel consistency before even opening the package. The tint has a strong candy-like scent. With its thick texture and strong pigmentation, it is recommended to dab a bit of the product and then blend it with a cotton swab immediately. This tint is truly weightless as it dries down to your lips' natural texture. Add this tint to your bullet-proof makeup collection because this stain can weather through anything.
Etude House's Dear Darling Tint is the brightest, most colorful bubblegum ice cream flavor you've tasted. It's bold, daring, and unforgettable. It's not for everyone, but it is sure to leave a lasting impression.
This line of products has twelve bright shades to choose from and can be purchased on Etude House's official shop on Shopee.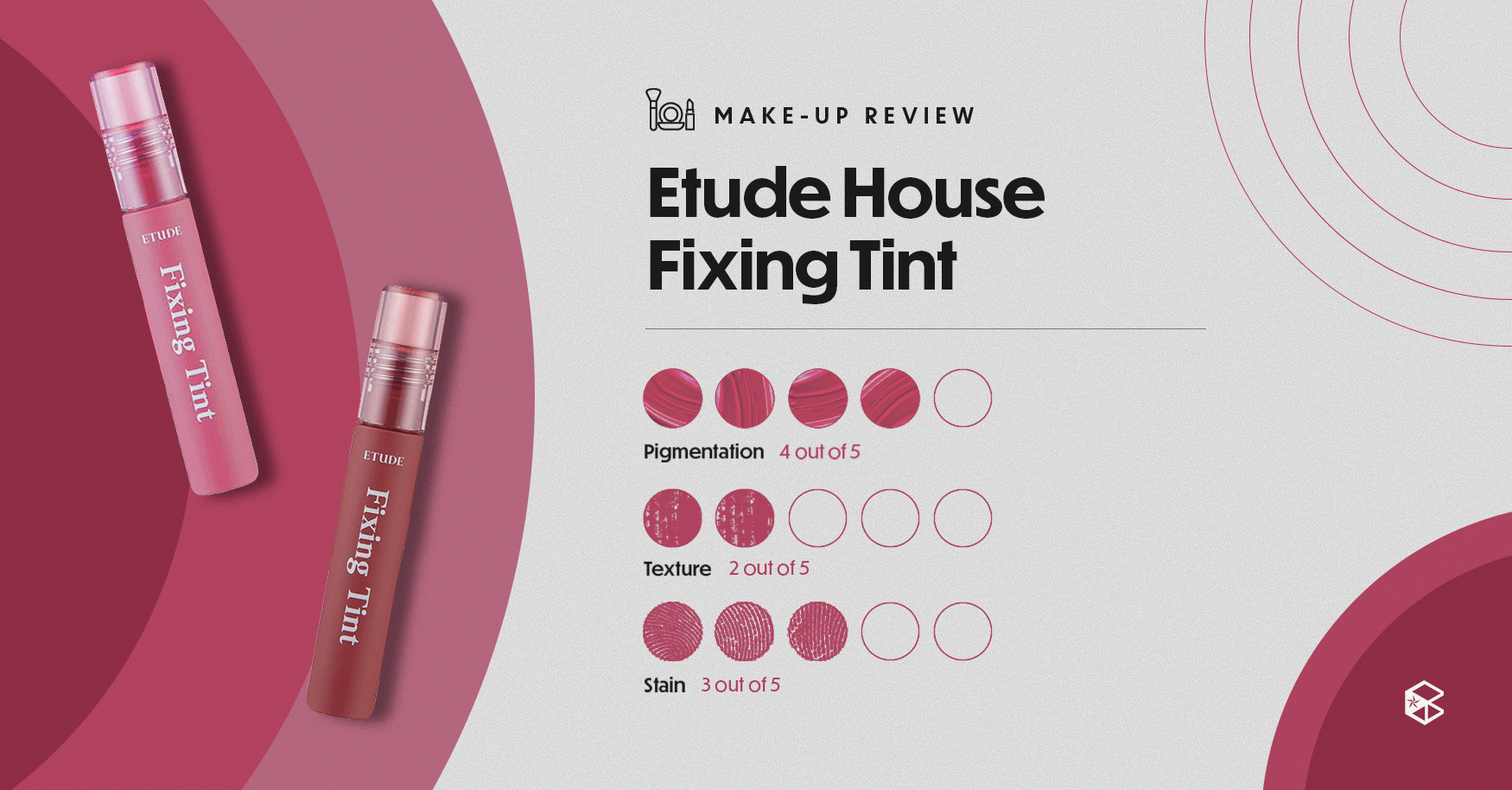 Etude House Fixing Tint
Etude House's Fixing Tint gained popularity during quarantine for its transfer-proof formula. Before applying this tint, it is recommended to moisturize or prep the lips as it has a dry chalky feeling, but it makes up for the dryness however with its strong pigmentation and buildable coverage that dries down matte.
The Etude Fixing Tint may seem exclusive but is actually a well-loved product catering to the needs and desires of its customers. It may seem mature and out-of-trend but after a while, it settles in as it was meant to. It has gained a devoted following since its launch.
The Etude Fixing Tint comes in 13 shades; from neutral pinks to loud purples. They can be purchased on the official Etude House shop on Shopee.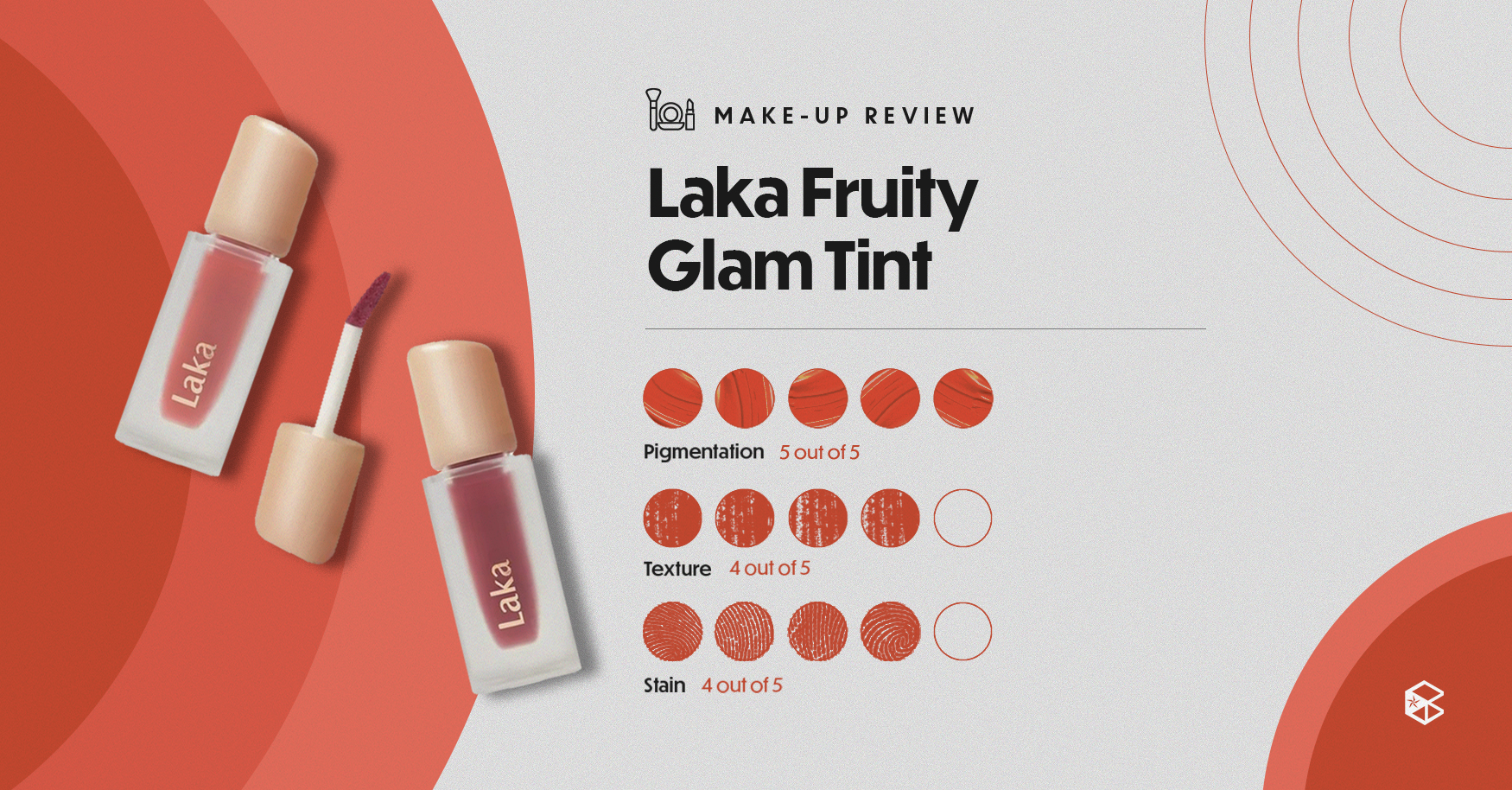 Laka Fruity Glam Tint
Laka's Fruity Glam Tint comes in a beautiful and organic tube in signature Laka fashion. The formula is glowy and moisturizing with bits of shimmer. This vivid color is apparent at the first swipe making a little go a long way. The tint, however, is sticky during the application but eventually leaves the lips feeling healthy and plump.
The Fruity Glam Tint may seem a bit more exotic than the usual, but its smooth application and clear color are a breath of fresh air. It also has an unnecessary gold leaf garnish that screams shine.
There are currently 19 shade options with natural and point colors available. The Laka Fruity Glam Tint can be bought on Shopee from online resellers.
Lip tints are a staple in all makeup kits. From natural makeup days or more sophisticated occasions, there is always a perfect lip tint for you.